On December 10, 1952, at 1:43 am, a healthy baby Cherokee boy was introduced into this world. A child granted a wonderful life by loving parents who dedicated their lives to insuring their boy, and then his younger sister received the best they could offer.  They went through life and honored their parents in living respectable and successful lives, raising families of their own, and enjoying life as best they could. So…..
HOW IN THE WORLD DID THAT BABY BOY BECOME A 68 YEAR OLD LADY?
This past week I have been diligently cleaning my home, all the hidden nooks and crannies I have overlooked since the passing of my wife. I ignored doing so until just recently… the process simply too painful and full of latent grief until now. I wasn't strong enough to face the task. In the process, I have dredged up odds and ends that I recalled but had forgotten about, assuming many had been discarded long ago. Some of these items are precious treasures. Some of them are nothing more than collected garbage.
I think the process of my transition has been much like my exercise in housekeeping. Each day, each contact I have with others seems to serve as a form of internal housekeeping.  With plenty of help from loved ones, my transition team, and my connections from TGH I learn wondrous and beautiful things about myself daily.  I try to put these awareness gems on display as best I can.
I discovered very messy, unusable, and toxic things about myself in the process… self-devaluing and self-destructive behaviors, beliefs, and ideas from my past conditioning. Those I tend to discard as best I can. In the internal cleaning process, I sometimes find that the "trash" is massive and strewn around widely. extremely difficult to remove. It's as if I'm cleaning up after an exploded can of spray paint. It's easy to discard the damaged can while needing intensive labor to repair the paint residue strewn all about.
That is a long preamble to my point. I have felt flawed and disabled, convinced there is something fundamentally wrong with me. I am sure you know this feeling of dysphoria. It is the distress and discomfort of knowing my assigned gender is not consistent with how I know and experience my gender to be.
It has been a rare event in my life to be valued and respected simply for who I am. Growing up, my entire elder family had great expectations of me. So, to make my parents proud I worked my hardest to meet their expectations. I believe that I have done this, extremely well indeed. But for as long as I can remember I have been expected to do better. It was to the point where when my 15th summer ended I had set several competitive swimming records in my events. I was only to hear from my mother that I could perform better than that. This translated to me as, "You have not done well enough to satisfy me."
When I moved out on my own, and wasn't subjected to that any more, I began to navigate life independent of parents. That constant injunction to be better no longer part of my life, or so I thought. Instead, I fell into years of irresponsibility, drug addiction, and half-baked plans to transition in a world lacking in resources, help, and support. Worse still, I blamed everyone else for my problems and alienated from my family; they were the cause of it.
It took me years later to understand that my life was my responsibility, and my shortcomings were because of me.
I HAD EXPERTLY TRANSFERRED RESPONSIBILITY OVER FROM THOSE I BLAMED. I TOLD MYSELF THAT I WAS NOT GOOD ENOUGH AND NEVER WOULD BE.
I am the designer and producer of my own life situation. And because I am the main architect of my own demise, I knew that I had the ability to change the plan. I just didn't know how, but I stopped the self-destruction and self-rejection, and began to learn how to love myself.
The truth is that I am just fine as I am, a jewel in my own right. I know it, but that lifetime of sabotage occasionally jumps up and bites me back. THAT is the garbage I find while internally housekeeping. As I continue to clean house, I am able to renovate and make room for what I want, what I need to be the person I really am. As my house becomes cleaner, becoming me gets easier and more satisfying. I am becoming me by intentional design.
Becoming Who I Am is the result of effort and determination. I made a shamble of my life following a set of false beliefs that I accepted as truth and reality. You could say it was a life of self-delusion, but the scars are all too real.  And while I created self-sabotage so expertly, I also learned that I could use the same set of skills to create a totally different life and to create it in a new direction with expertise…..just as I had used that expertise to go the wrong way.
I WILL USE THOSE SKILLS TO GROW STRONG.
I have the belief that each of us, no matter our starting point can do the same. We can become who we are by embracing ourselves and loving ourselves as we are, accepting all we have perceived and judged as good and bad as simply things we have survived and lived through. In this, we are able to create a clearer, better view of ourselves as we are today. We can learn to do this either through trial and error or with help.
We are able to elicit help and support from those that love us both family and friends. We can build a support team to stand with us as we learn and grow. We can rely on the experiences and wisdom we share with each other here at TGH or CDH. We can redefine ourselves in the ways of our own choice. These are things available to all of us, free for the taking. No matter how we view it, we are here and connected by this site.  And since we are here now we have the ability not only to survive, but to thrive as our true selves.
It is my firm belief the biggest obstacle to becoming who we really are is named "ME."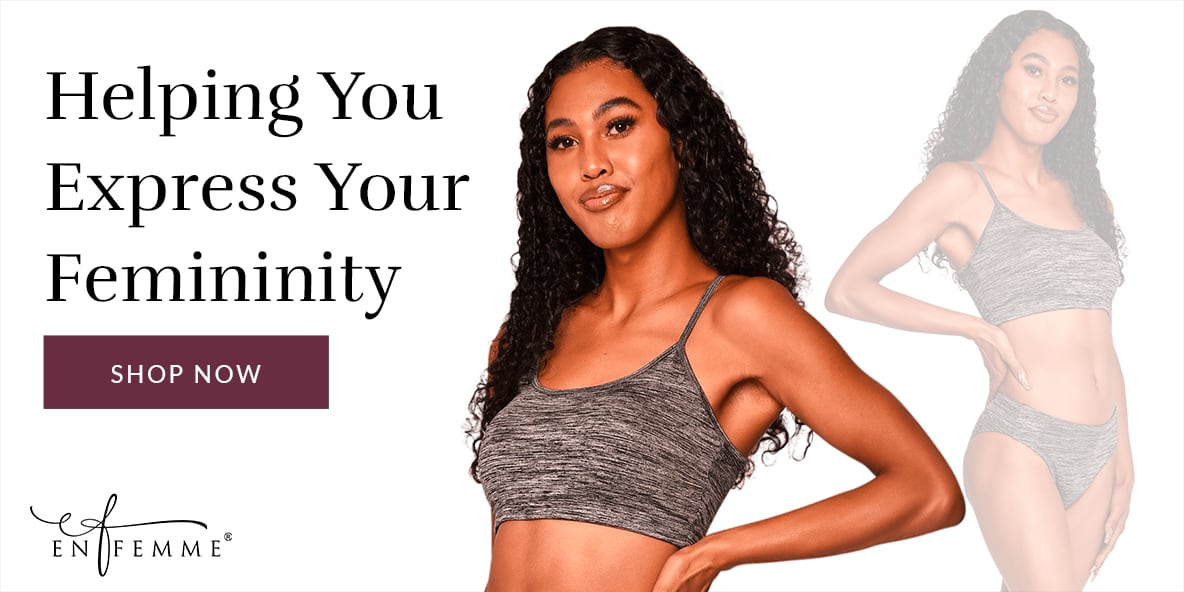 .
More Articles by Carly Holloway
View all articles by Carly Holloway
The following two tabs change content below.
TIME TO UPDATE MY PROFILE: It's hard to believe I've been onsite for 2 years. And 3 years since I began my transition. I freely admit that transitioning turned my world all helter-skelter, but it has been more than worth it. I've made some amazing friends, and had adventures that still blow my mind. Above all, it is the best decision I have ever made. I feel very confident, strong and content. All those old fears about "What if..." have proven to be illusion, creations of my own imagination and insecurities. The process has been amazingly easy to manage. Now, I live as my true self. TGH, as well as my treatment team and family, have been instrumental in allowing me to get this far. I may not be eligible for many surgical procedures due to health issues, but that will not stop me from enjoying life to the fullest. I wish the best to each and every person that begins this marvelous journey...it is more than worth it. You can find me in the chat room most mornings and oftennduring the day. My goals are to be a support to others in their journey, and to be a proud representative for all of us. So, ladies and gents. I encourage you..."dare to dream...dare to make your dreams a reality...you are stronger than you know." Peace and love. Carly
Latest posts by Carly Holloway (see all)
Tags:
encouragement
inspiration
self-acceptance