We all exist on some type of stage, whether that may be world-wide or one within our own mind. Open to one and all or intimate, small and meek. This is the story of two transgendered women who battle within their worlds to be accepted and to simply exist upon their own stage.
The words Inspire and Inspirational can have a lasting impression that transcends time itself. Invoking a memory of an athlete who rose to a challenge and won a contest, a politician who made a speech that lives on in the hearts and souls of people throughout time, or a single man who stood in front of a tank and said 'No – enough is enough'
A couple of days ago, I received a post about a Spanish transgender girl who will stand in front of the world representing her homeland in the 2018 Miss Universe Pageant. Her name is Angela Ponce and her message is simple: 'My goal is to be a spokesperson for a message of inclusion, respect, and diversity not only for the LGBTQ+ community but also for the entire world.'  She is one of us and desires nothing more than acceptance in society. To be judged as a woman among other women and to spotlight her as a beautiful person. This story is not a current one though. It started five years ago in 2013 when a Canadian transgender woman named Jenna Talachova was banned from competing in the Miss Universe Pageant because she was not born female. It has been a five-year struggle to open the doors to allow transgender women the right to compete. Not simply to be one of many representing their country, but representing us too!
To inspire the next generation and say to the world –
'Here I am – I exist and proud to be who I am', while standing in front of the entire world.
To inspire and to be inspirational –  to be accepted –  to journey down a path of discovery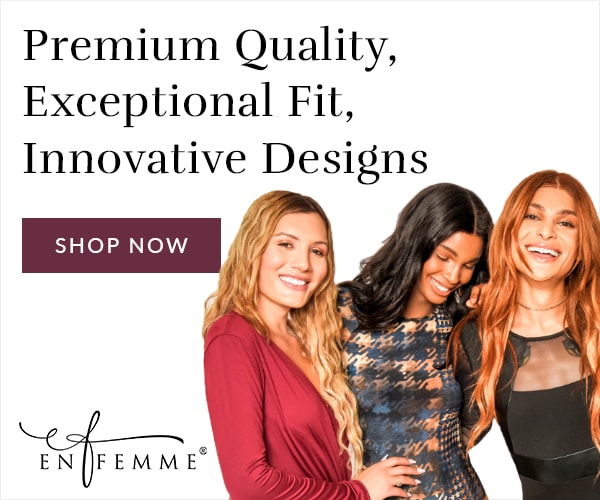 This is what her competing means to me. We live our lives with the desire to live a dream. She is an example to us all by living her's. The transformation from one life to another where we want nothing more than to accepted into society and to be free to be our spiritual selves. Free to stand in a store, mall, a restaurant,  or in front of everyone's judging eye.  'All the world's a stage, and all the men and women merely players' – William Shakespeare
In contrast and from a recent New York Times article is the story of Clayre Sessoms a copywriter who is blind and transgender from Blaine Washington. Clayre dreamed of a career in Public Radio. Her stage was her voice, her opinion and perspective on life as a blind person and as a transgender woman. More than most the odds were stacked against her from the start. Transgender women face twice the rate of unemployment compared to the general population. They are four times more likely to have a yearly income of less than $10,000 per year. Add the fact that blind individuals face unemployment rates of 75%  you may begin to imagine the obstacles facing her on her journey.
After having doors closed in her face due to her lack of vision, Clayre started her own freelance career. All the time trying to become the professional, the woman, she dreamt of being. Before long she arrived at a conclusion and finally mustered enough courage to begin her transition. 'I couldn't wait any longer. I ached to announce, my new name is Clayre'. Feeling confident after being congratulated for her courage to come out, one by one, the clients disappeared.   Standing alone on her stage, she started once again from the bottom rebuilding her professional life and transitioning into the woman she dreamed of being. Today her six-year-old daughter calls Clayre, 'Mom'. Clayre was moved to comment 'Although there is hate in the world, there is love in my home, I am one lucky human'.
It remains to be seen if Angela Ponce is selected to be Miss Universe. Imagine how the world will react if she is crowned.  To win the cherished title of The Most Beautiful Woman in the World seems like an impossible dream.  Regardless of the hormones she has taken, the surgery she committed herself to, and the pain and courage of coming out in front of friends and family, she now volunteers to face the judgment of a sometimes hostile world.
Winning would validate what she already knew. It would also give her a special platform with the potential to talk to and inspire others who are transgender and see themselves as less than beautiful.  Her achievement might be dismissed by some as trivial, as beauty pageants often seem to be, but her story reflects on all of us. We may not be able to win contests or pageants, but our beauty is there, reflected in her achievement. We can all find a measure of inspiration in that.
More Articles by Joanna R
View all articles by Joanna R
The following two tabs change content below.
Joanna R
Hello. I'm originally from CDH and am living the journey as a M to F multi dimensional being I love writing and telling my stories and adventures. I look forward to working with many of you to help you tell yours.
Tags:
Transgender Beauty
Transgender Life
transgender profiles