Arousal is something that hasn't been a part of my life for a number of years. However, I find myself once again, about to write things about what has been a very personal and intimate part of my life. As in my earlier article, A Scorpio in an exclusion zone, my feelings and understanding of a subject little discussed in public or by myself, is about to change right here!
Victoria a member of CDH posted a reply to my article A fragmented self that took back to my conscious thinking and memories to a time when I had found a way to explain what had happened in my life about 20-25 years ago.
I had struggled for many years to try and fathom what it was that drew me back to those same powerful feelings and emotions, to want to dress as a woman, go on to buy a range of clothing, make-up. What I did to pacify my inner and most secret desire to feel what I had discovered a long time ago. Had it become an addiction? Was it a disorder of some kind that I was struck with? I really could not find an answer to resolve the conflict I suffered those years.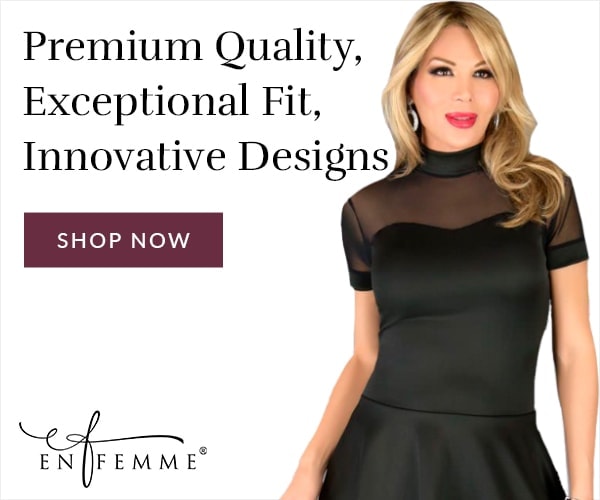 Going through this process of constant review I eventually came to an understanding that helped me get some grasp of the chaos I was in with myself. I had spent my life like a swan in many ways, looking cool, calm and great on the surface, but the feet moving rapidly below the surface using all my strength to keep moving, creating a perception for everyone, including myself, that everything was going really fine!
It arrived to me 'out of the blue' but made a great deal of sense, allowing me to move on without being anchored in the same way. I had arrived at a concept of what happened, why I had the desire to dress, but more specifically what happened during getting dressed and made-up. The actual transformation of myself was the powerful thing that I was doing. At that moment, I became the person that I so badly wanted and needed to be.
The experience and emotions that it brought to the surface were incredibly powerful from as far back as I can recall. They had been so powerful in me becoming that other person that it triggered many feelings and emotions, excitement, arousal, gratification and a sense of being myself, even if only for a short while. I spent much of my life self employed and often working alone in an office or at home, so it goes without saying that I had sufficient time to explore this area regularly. That could be for a day at a time and to a degree, I enjoyed very much. All the time feeling that I was taking a risk in being discovered, and came very close more than once.
I am sure that it helped me stay sane and carry on my secret life while working long hours generating a good career and income to support my family and myself. That may sound very familiar to many who may be found themselves in a similar position as I was at that time.
The more I became accepting of what I did, I also began to understand what was happening in the act. I had wanted to be a female from a very young age, so when I allowed myself to become that person it caused a surge within me of all kinds of things that I found stimulating in various ways, fulfilling and enjoyable. Why else would I carry on for years repeating the same process?
I believed that the extreme rush that came with the act and sensation of my transformation to be a woman, was so charged that it overwhelmed my sensory system that had previously been denied this experience throughout my life. The result was what may be best describes as a short circuit.  My daily lifestyle did not cater for this within the parameters of what I was used to dealing with, it really had blown a fuse, but in the most amazing way.  By blowing that fuse, nothing was really in full control, an aspect that left me feeling bad about myself after I had returned to my old self, living again as that man I spent trying to be since a boy.
There were two sides to the emotions that I felt on arriving at the perspective. One was that the short circuit in my brain would create arousal in me to a level that I had to address it in the only way I was able to, and in a secret way. That was the part where I had hurt myself in the process of allowing that to happen. The other side was a clear view of the triggering effect that caused me to have such a range of mixed feelings and emotions. If I was able to remain dressed for a full day or longer, the arousal would not re-emerge until the next time I engaged in the transformation, it would subside and allow me to just enjoy and relax into being myself.
The confusion that I experienced in the early moment of changing the expression of myself, faded away as it wasn't the real driving force that I acted upon time after time. Shortly after I had this new perspective, I would still feel the arousal but didn't want to experience the arousal again, I just wanted to be myself. Why couldn't I just do that without sexual feelings arising? Before long the arousal aspect declined as a result of my awareness and allowed me to enjoy my freedom without being tied to that masculine sexual motivation. I didn't want to be a man, after all, did I?
That understanding and perspective haven't changed since that period in my life. Just when you thought this article had come to a natural end, I'm now about to throw in a new take on this part of my life which relates again to my Scorpio Article. My life since has changed, shifted, moved, and realigned, there are so many words that are different but all are valid, and all describe how I feel about the degree of my life changes. Ones that I have been working towards, creating and inviting into my world.
Arousal returned! No, I am not dressing as a man or anything that would be in conflict with my life now. It is simply that I am feeling urges once again, that I haven't felt for over 10 years! It feels a little strange, especially as I am really not able or wish to act upon that feeling just now, and will explain why that is.
As I am now, the mere thought of fulfilling the desires I have felt fills me with horror. I cannot bear the thought of it, it does not sit with me in any other way than feeling so wrong. I know I have to wait until things have changed through surgery when I will be able to act in a fully physical way, and in alignment with who I am in every other aspect of my life. When I am in harmony as a person I will be complete in myself. Then can and will give myself permission to change that part of my life experience. My hope is that I will find a man with who I can create a loving relationship with, based on knowing and appreciating each other, with a sexual relationship that I trust develops through mutual love. I invite that and consciously create in my thoughts and beliefs daily.

More Articles by SophieFR
View all articles by SophieFR
The following two tabs change content below.
SophieFR
Born in London, England and a life long journey incorporating two marriages and a long relationship that eventually brought me to France. My two children and all of my family are fine with my choice to finally be the person I have always been. I am a creative, artistic soul who loves good food,cooking and real friends. Will I ever fall in love, will someone fall in love with me and does it matter? I have the love of my family and some very good friends in my life
Tags:
Arousal
Desire
Surgery