A good friend of mine from Crossdresser Heaven named Jennifer Ruby told me about a song that was inspirational to her. The song is Steve Azar's  "I Don't Have To Be Me ('Til Monday)" released in 2001. The lyrics are:
I got me a brand new car waiting in the driveway
Shinin' like a bright new star, I've be wishin' on it every day
To take me away from here
So I called in to where I work, told a little white lie
No my back don't really hurt, but that's my alibi
My temporary ticket to anywhere but there
Call it an early weekend, call it goin' off the deep in
Call it what you want, I made up my mind
I don't have to be me 'til Monday
Friday, Saturday, Sunday
I ain't gonna face reality
Three days without punching a time clock
Three nights of goin' non-stop
No work and all play
I don't have to be 'til Monday
Yeah
I can do what I want to do, be who I want to be
I got no one to answer to, soon as I turn the key
A cash machine, gasoline and we're outta here
Call it an early weekend, call it goin' off the deep end
Baby, you and me, we can leave it all behind
Now those lyrics can be taken several different ways-but what Jenn told me (and I agree with her) is that the "me" that we "don't have to be 'til Monday" is the ME that the world expects us to be. For many in our community, this is the 'socially acceptable/expected' person that we present publicly due to our fear that if people saw our true selves, they might reject us or ridicule us. But like so many of us, the person we really are-the part of us that we hide- is only given free rein when we are on our own. We take off the outer shell-our armor if you will- and allow ourselves the freedom to express what many of us wish we could all the time if not for society's approbation. This can take the form of the clothes we wear, the emotions we feel and express, or even the ability to love whoever we want. Anything that doesn't meet the "norms" prescribed by self-appointed arbiters of what is "right' or "natural".
And that is where this site does a great service-allowing us a place to "be who we want to be" –in a loving supportive environment. There are those who get out of the house often and are unafraid of what others think; but there are also many who for various reasons may not now-or in some cases even EVER- be able to share their inner core with the world outside their home. I have seen many folks (including myself) who NEVER thought they would be able to overcome their fears, but gradually found the courage to do so, because of the kind words and encouragement found on both Crossdresser Heaven and Transgender Heaven. And even if that time never comes, just being able to talk to others who understand and to realize that you are NOT alone can make the difference between fulfillment and total abject despair and loneliness.
So, whether you are attending a conference, going to a Girls Night Out, reading and writing in the forums, or talking in the chat room—don't let society tell you that you have to be the 'me' that they expect. Instead embrace the moments whenever you can and show the world just how special you are!
Cyn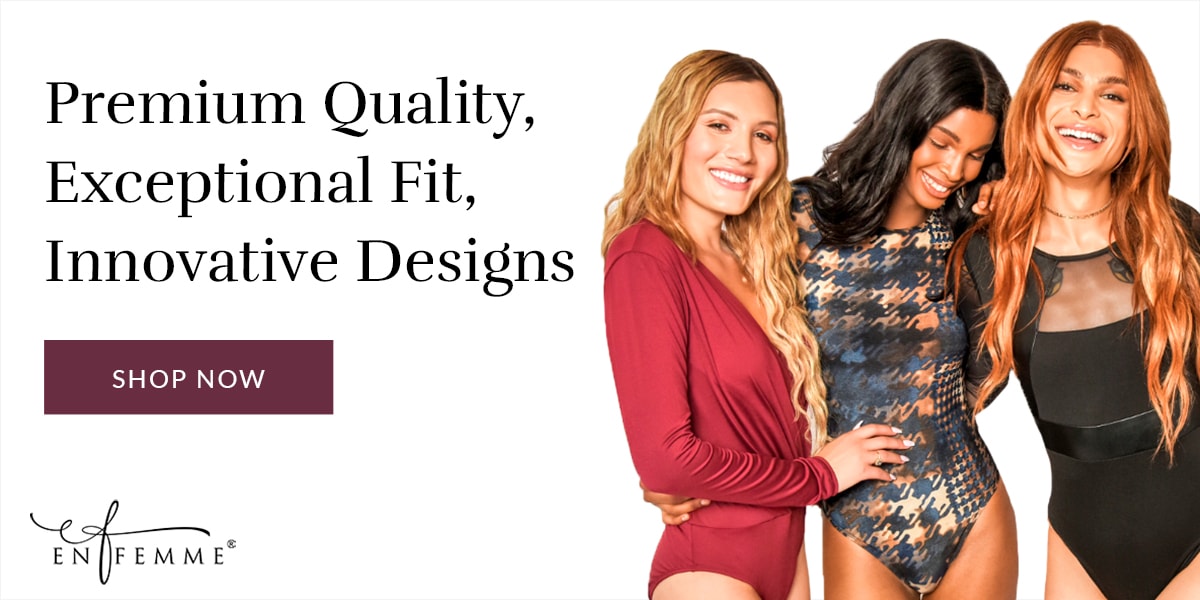 More Articles by Cynthia S
View all articles by Cynthia S
The following two tabs change content below.
Cynthia S
Crossdressed since age 11 til age 53 as of 2018. Joined Crossdresser Heaven in August 2015. Since then I have been exploring my feelings and trying to determine what my best path is -staying CD and just getting out more often and openly as i have been recently; social transitioning outside work; or actually transitioning full time; just not certain what's right for me.
Latest posts by Cynthia S (see all)
Tags:
encouragement
inspiration
personal journey