When I first considered surgically altering my body to become a female, I am pretty sure it was originally done on the whimsical notion that it was simply done like any other surgical procedure, and I could pick up where I detoured off and go on with life afterwards, as I dreamt so many times. But I assure you, nothing could be further from the truth. So, I went online, broke it down, and put my mind at ease, and began my education of what I was going to experience.
Everything was procedural as I'd heard, and my development seemed to follow a plan in which the A.M.A. and W.O.H.L. set up for us to follow. To my surprise, I found that after surgery and after we go off of post-op care, we are basically left to fend for ourselves, no matter how much surgery we have had. I found this perplexing—learning the hard way that this is when the true change occurs. Our patterned routine, rehearsed for decades, is now different, and also our brain begins to bond with our new body unbeknownst to us.
I have done some research on it but as it is considered personal, there is not much written down in specifics about it. The privacy mandate doctors have kept the curious and post-ops in the dark. I became worried about the lack of information to research; I became livid. I really didn't understand this depressed state as my surgery was complete and 80% healed. Working and having a few bucks in the bank for a rainy day  I should at least be content. It was almost as if I fell out of bed from this dimension and into another.
Everything was getting confusing, even benign decisions that I used to make every day, such as packing my lunch, cleaning my apartment changed; I kept feeling that I needed to clean it again. Thinking it would pass, I gave it some time to subside, but in a months' time, I found myself irritable and worrying about nothingness. A week after that was when I gave in and spoke with my Ph.D. He was well aware of this post-op phenomenon and in the what's and why's I was feeling. My Ph.D. referred to it as a blending adjustment as I will also do.
Note: I was also informed of this being the point where T/S's change their minds and retransgender back to what they were finding it too daunting to feel like and live the way the opposite sex does.
He described it as another form of puberty we T/S's go through after surgery as our mind makes an attempt to adapt to our new bodies' sexual transformation, in addition to our new routines.  My Ph.D. stated that I am neither unique nor common when it comes to blending and or adjusting. Every girl goes through it, in their different and unique ways. Some never seem to go through it and remain who they are if it suits them.
Most that do fall along the line of girls not feeling as feminine as their new body feels, such as myself (being a finish carpenter most of the day and a lady at night), or the opposite, some feel they haven't developed enough internally. Many feel like a Diva outside, which I was told usually leads to a never-ending relationship with a cosmetic surgeon. It can especially affect the girls in the closet for years, those who were not able to fully become themselves before surgery.
The dynamic is expansive and seemingly never-ending of who's going to go through it and/or what we will go through due to the different backgrounds, support, occupation, and/or monetary issues, just to name a few. I had to change almost everything I normally did and how I did it. I needed to become a different person from what/who I was in general. Putting the dramatics aside, and looking back in retrospect, it was easier than I thought. It's literally impossible to cheat at the game of being different because if I don't know normal, neither does anyone else. Win, win
As I saw him on four additional occasions, it became evident his counseling began to work.  Before that  I would've bet the farm, with 100% certainty, NOTHING was going to be easy about fixing me, and I felt like a baby bird being shoved out of the nest for a "fly or die" lesson by mama!
Basically, I learned self-acceptance and in achieving an identity that allows solace in this world. It's taking care of yourself differently. i.e., as a female. I now shower differently. When I was a male, I figured standing in the soapy shower water washed my feet well enough. Now I wash each toe individually. In general, I take time and am more patient in my wash, prep, and in the way I dress my body properly for any given day, including the days where I know I'm not leaving the apartment.
I now handle dealing with thick-headed hypocrites; a much busier day, including the occasional strange and seemingly sadistic woman smashing your breasts in a mammogram machine, dilation, douching and better personal hygiene, in my makeup and application techniques, removing hair from my body, and adding hair to my head. All this and much more can easily give a girl bottleneck in the brain. It is a lot of work becoming a woman and a handful living as one—if it gets dumped into your lap.
Routine alleviates most of the pressure that can build up from unprepared change. The only way to prevent or minimize the effects of blending is to get into a well-established routine years before surgery. I didn't do this due to working too much, and for lack of a better way to put it, simply expecting it to happen all by itself. I thought that being a female couldn't be much different than what I'm used to. This Dyslexic way of thinking about and looking at things was preemptive to the anxiety and depression I experienced before I accepted it all and began this process of changing/blending.
So, now I use different roads to go places I have been before and to go places I would never have gone before. I window shop and go to festivals, I walk in empty parks. I now cross my legs when dining, and even enter and exit my vehicle differently. The list of being different from my past life goes on as I live each day. I even started to experiment more with clothing ensembles and styles to find the look I wish to portray to the world, renouncing my Tomboyish lifestyle. And as for the world, it's now becoming easier and easier not to notice anyone around me unless I wish to notice them. I have reached a point in life where I am no longer interested in convincing people of how I feel or who I am for validation. I've decided that as long as I know the truth, and this life works for me, that's all that matters.
My Ph.D. suggested I begin to piece what's needed from the past and blend, (remember that word?) after I have introduced variety into my life. Then mix the newly discovered change into a future for myself and the rest should become my life to live as I please. It seems that it's already beginning to occur, and it feels good. I also smile more than I ever have. Basically, it's multitasking on a much higher level. How long it will take is a moot point. I am beginning to have fun for the first time in a long time.
Simply put, become the person you wish to be before surgery, and it's a safe bet most won't experience what I have.  Whether you do or don't,  I hope all of you become at one with yourselves at some point in your transformation, and I wish you your womanhood with endless smiles, always.
Remember, never drive yourself crazy trying to make it all perfect. Life is never actually perfect…not for any of us. Find the beauty hidden under all of those unrealistic expectations. When you do, you'll realize it's not perfection, but it's the ability to find magic in the imperfect messiness that is real life. This is what I am beginning to experience for myself, and the feeling cannot be described, only felt.
Good luck!
Huggz,
Tia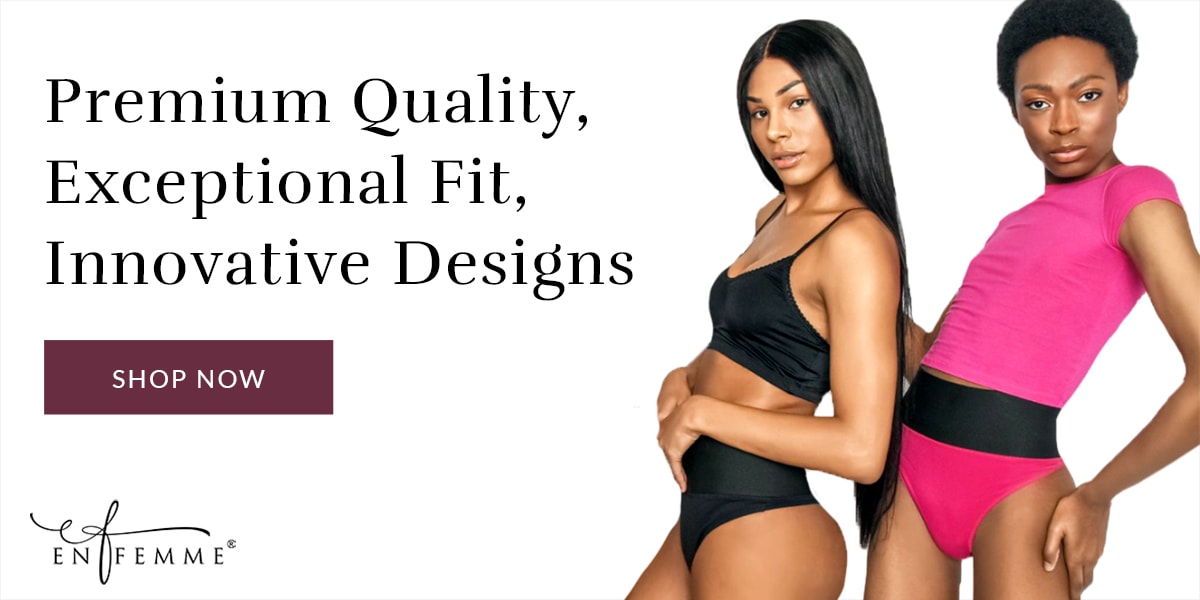 More Articles by Ms. Tia Tracy
View all articles by Ms. Tia Tracy
The following two tabs change content below.
Ms. Tia Tracy
Hey girls ! My name is Tia. I was born Intersex but I am now a post-op transsexual female as I was operated 6/Feb/21. 4 years of HRT and 5 years here at TGH. I am now here to help as many assisted me through my journey. I am the Assistant manager, and the Veteran's Ambassador here to assist any Vets to work the system for benefits.. Drop me a line or catch me in chat as I am always here to help as well as make new friends Huggz Tia
Latest posts by Ms. Tia Tracy (see all)
Tags:
embracing womanhood
emotional transition
personal journey