In order to get to become the person we wish to be, it can be necessary sometimes to destroy your old self and life before you can make that transformation. While I do not preach this as the only path to your true self, I know through learning about others and my own experience in transition that is does happen for a fact and so I write from that perspective.
After the end of a 10 year relationship that brought me to France, I found myself living alone, without work and a house up for sale that wasn't selling. After five years of being on the market and the prices falling, thankfully the house finally sold. However, my search for a smaller and better located home became a matter of urgency at a time when I had actually found employment, which made finding a house somewhat stressful. Time was running out and I was beginning to panic a little.
The beginning of the end
A one-hour drive took me to a town where a friend lived, with ample amenities and good travel connections, just what I was looking for. I made offers on two houses, neither of which came to fruition, increasing my stress to a new level as I was almost out of time. One particular revisit to the town for a prearranged appointment went horribly wrong. I arrived to view the first house which lacked much of what I required and moved onto the next property agent nearby where I had a pre-arranged morning meeting.
I soon discovered that the agent I was to meet was not in the office as we had agreed. During my discussions with her colleague the phone rang; it was her. She believed our meeting was 3:30 that day, whereas I believed it was 11 am, hence my early arrival! There was no way I was returning home having only viewed one house and quickly agreed to meet later. From that point onward my life changed in a series of coincidences, something that I could never have engineered if I had tried. A moment when the word synchronicity came into my mind, as events began to happen in a way that I had not previously experienced, almost appearing to be out of my hands or control.
It was a sunny day; I walked out of the property agent's office, sunglasses on and set off along what was one of the oldest roads in the town. I soaked up the ambience of the street, my head turning in all directions and thinking this could be home, beginning to wonder about what to do during next four hours. I reached the end of the road to find a restaurant with a terrace across the square; I sat outside and ordered a drink giving me some thinking time. No sooner had I got my drink and took a sip when it began to rain, so I quickly went inside. It made sense to order some lunch and I was soon talking with owner; I had been cooking in a restaurant and it was easy to strike up a conversation. I explained during my long lunch that I was looking for a house; he approached me shortly, handing me a beermat on which he had written details of a property for sale nearby. The house is the one I am living in now; the sale went through incredibly fast. After I had moved in to the house I was pinching myself to ensure I wasn't dreaming; it took a few days before I could accept that it was all real.
A new life is born
The sale of my house and purchase of a new home happened at exactly the point I had chosen to change my life. I had already legally changed my name and applied for my new UK passport too, before I had arrived in a new town where people would only know me as Sophie, which made it all so much easier. The speed of change hit me quite suddenly, making me I feel a bit down for some reason; a close friend suggested that I was mourning for my old self as that person ceased to exist – she was right!
The full impact of my actions hadn't registered due to the pressure and stress of working and moving home, I had deleted my past in relocating my home and life. Almost as if in a flash of lightening, I had destroyed my old life and created a new life, that is how it felt at the time. The consequences of that have that have enabled me to move forward unhindered by my past and find enjoyment and fulfillment in my life. I have no regrets about my earlier life because it made me the person I am today and gave me two lovely children.
I am careful who I share that part of my life and only those who I trust am I happy to confide in. Maybe I didn't destroy every part of my past life and it simply appears that way, allowing me to be who I want to be. I found the key to unlock my true self; I still have all of the memories and life experiences with the added plus of a new found confidence and belief in myself, I live and breathe the life of Sophie every single day and it's truly invigorating!
Was this really a coincidence?
Or had I affected events in life?  I believe the later is a reality; under the correct conditions we can have a powerful impact on what happens in our lives without being consciously aware at the time. When we can become aware of that ability and understand it, we can begin to harness that power to make this a better world for ourselves and everyone else.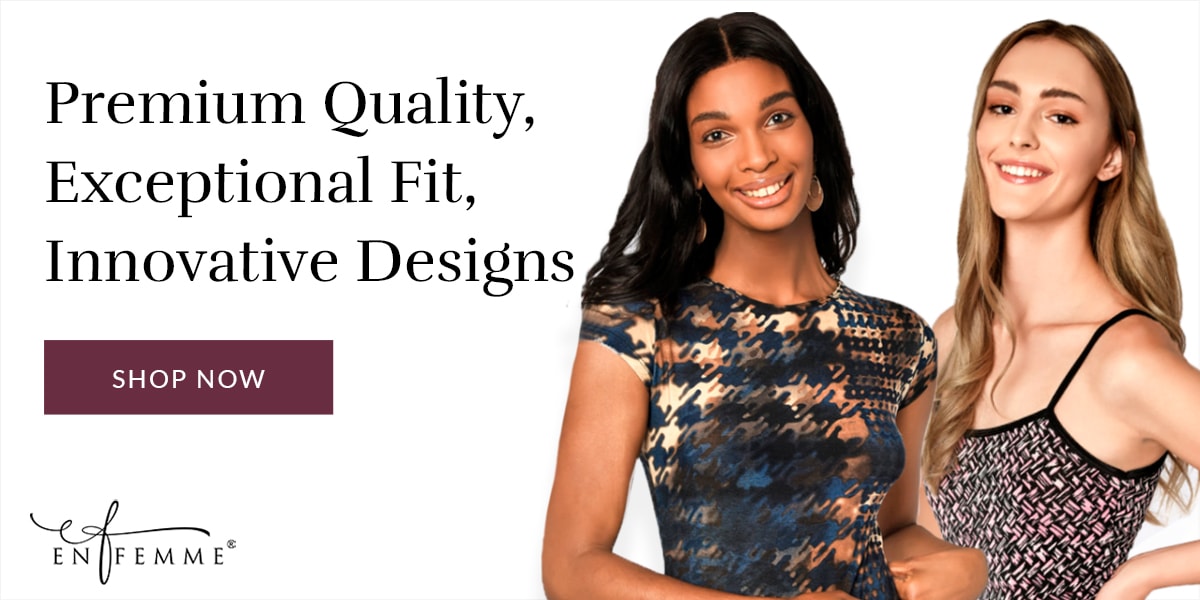 More Articles by SophieFR
View all articles by SophieFR
The following two tabs change content below.
SophieFR
Born in London, England and a life long journey incorporating two marriages and a long relationship that eventually brought me to France. My two children and all of my family are fine with my choice to finally be the person I have always been. I am a creative, artistic soul who loves good food,cooking and real friends. Will I ever fall in love, will someone fall in love with me and does it matter? I have the love of my family and some very good friends in my life