FADING MEMORIES BROUGHT BACK TO LIFE.
I am a Transgender Woman, lean and fit at 5'8″ and 138lbs. I turn 73 this May. From September 2020 on, I have joined six different types of support groups to help with my transitioning to female. At a recent virtual LGTBQ support meeting, the facilitator asked us for some of the daily activities we did to feel good. I replied that when I wake up in the morning to go to the washroom, I massage my scalp for a few minutes while sitting on the toilet. It felt so invigorating. I would then brush the kinks out of my hair and tie it into a ponytail in preparation for my morning power stretching and exercises.
She mentioned visiting her old aunt in a senior home before COVID-19 lockdown. It surprised her to see her aunt painting some beautiful scenery on canvas, commenting to her aunt, "I did not know you painted." Her aunt replied, "I used to paint a lot 35 years ago, and now I want to bring back those joyful memories."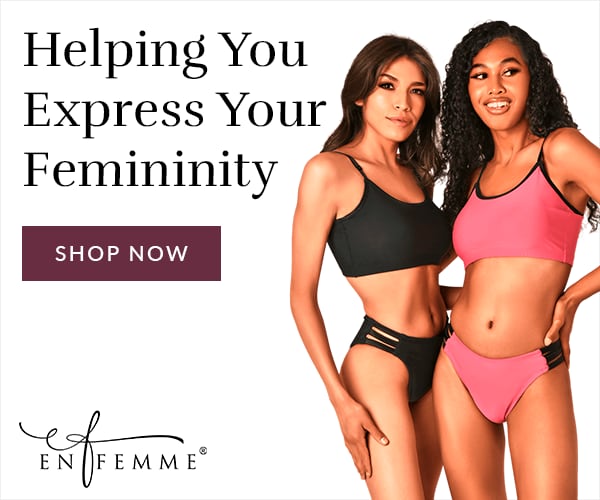 Our facilitator suggested that we try doing something we enjoyed doing many years ago. Commenting, I told her that I wrote some poetry when I was a teenager. I was a real romantic in those days, with not a care in the world. I believe most of my poems were written on full moon dates when people go crazy, become more emotional, and fall in love, etc. Maybe after I begin estrogen treatment next month and become more sentimental, I will feel more, become more romantic, and will be able to write poetry again. Right now, I am devoid of sentimental feelings after my girlfriend left when I came out in August 2020. This is comparable to total brain numbness.
I still remember and then recited to the group most of the words in the following poem:
NIGHT
The twinkling stars are glittering high up in the heavens.
Save for the moon, everything else stand still.
Hush! Hush! My darling! We need only whisper,
And nothing can really disturb the calmness of the night.
When every moment is cherished,
lingering sweetly in my memory —
For the holding of hands
promises friendship,
The meeting of soft lips
promises something more.
Can these sweet memories continue?
Summer's departing and Fall is slowly drawing on.
Sometimes, as my thoughts stray and wander,
I imagine that Summer's happiness leads to Fall's contentment.
For Autumn, the most pleasant season,
Steadies the mind and all it's yearnings,
Rendering peace of mind and imparting strength to the will.
But what will the winter bring, my love?
I can hardly say.
Isn't winter the saddest season when so many things die?
I wonder if our happiness will live or die.
(written in August 1966)
My girlfriend of 27 years left me in September 2020 after I came out. She is from the traditional conservative Chinese culture and could not see herself in a lesbian relationship. Looking back at the words of this poem, I somehow and without knowing why, must have written it half a century ago for the girlfriend of my future.
SUMMER was when we got together after the separation and eventual divorce from my ex-wife. We were so passionate and so much in love. We hugged and kissed each other every chance we got. We did everything together and were inseparable. We made love whenever we could. It was exciting. We visited Niagara Falls Canada at least 2 to 4 times a year to enjoy our romance. It was so unexpected when a policeman offered to help us take some photos. He thought we were on our honeymoon because my girlfriend was wearing a white dress and Cinderella shoes. Once a year in summer, on the evening of our departure from Niagara Falls Canada, we would have our portrait done up by a street artist. I still have 17 emotional portraits that I keep in a file to remember her by.
AUTUMN was when we calmed down somewhat as we mellowed with our age, and started enjoying a more sedate life together, playing badminton and senior badminton competitions, going ballroom dancing, going to movies eating popcorn and quenching our thirst with root beer, and going for quiet walks in tune with nature. She thoroughly enjoyed my whistling and chirping back and forth with the birds during our leisurely walks. We could afford fine dining at great restaurants. She was a great chef and often whipped up culinary delights for me to savour. We relished special times spent together with each other's children and grandchildren. We were embracing our golden twilight years together. As in any relationship, there were moments of discord, but we managed to overcome these minor challenges.
WINTER was when she left me after I came out. So abrupt! So sad! So bitter! At first, I had hopes that she would continue to be my life partner and my dancing partner. Somehow she could not bring herself to overcome what her family and friends would say about her being a lesbian. I believe she holds prejudice against Transgender people and does not want to be associated with them. I sorely miss her. However, I dwell only on the positive. So, I still keep framed photos of us around my condo apartment to remind me of those happy wondrous times we spent together.
What I missed most was the loss of my dancing partner of over 20 years. We had practised to perfection so many different ballroom dancing steps that it would be difficult and time consuming for me to do the same with other, new female dance partners. I still prefer to dance the lead steps, although I can dance the follow steps because I teach ballroom dancing classes to beginners. With COVID-19 vaccination rolling out so quickly, dance clubs will probably open up again later this year. There is now some urgency for me to start looking for female dance partners, not necessarily for a relationship but for practising dance steps and to go dancing with. Oh! The joy of dancing through life. I will continue dancing until the day I die.
I will write a sequel to my poem "Night" from 55 years ago and call it "Memories of Night." This will be a dedication to my ex-girlfriend of our life together. And then again, I may very well find a new life and dance partner who will become the inspiration for my poem. I plan to write my new poem during an Autumn full moon in the middle of the night.
My Transgender Sisters, do you recall some activity you used to enjoy years ago? Now may be a good time to pick it up again. Go for it and enjoy!
Love and hugs from Jue Meili.

More Articles by Jue Meili Olaes
View all articles by Jue Meili Olaes
The following two tabs change content below.
Jue Meili Olaes
I am a 73 year old Transgender woman, healthy lean and fit at 5'8" and 137lbs. Took 6 decades of long lonely struggle hidden in a shell before blossoming and coming out, just like a beautiful natural pearl for the world to admire and appreciate. This inspired my new name Jue Meili, pronounced Gee May!ee, meaning Pearl Beautiful. A ton of weight was lifted off my shoulders when my family, relatives, loved ones and good friends welcomed my coming out during COVID-19, and gave me moral support and encouragement. As for others who did not want to continue our friendship, I wish them well. My girlfriend of 27 years left me because she could not see herself in a lesbian type of relationship. She belongs to the old traditional Chinese culture. I don't feel sad, because I understand her, and don't want to be in a strained relationship. I can always relive the happy memories we shared before. I love ballroom dancing and badminton competition for seniors. Although I am only at intermediate level, I have been teaching Ballroom Dancing to beginners for 2 years, teaching Social Foxtrot, Waltz, Rhumba, Cha Cha, Jive, Merengue and Argentine Tango. After the course, the Community Centre pays me 68% of the monies collected, and I use this to buy a bank money order to give to a charity to pay it forward and make this a better world for everyone. I have been living full time as a woman since COVID-19, and started on female hormones treatment in March 2021. After 1 year of hormones, I may consider breast augmentation surgery, then voice feminization surgery, and finally bottom surgery. I really miss dancing and want to find women dance partners to get ready to go dancing when they re-open. I have started playing badminton again, and happily as a woman.
Latest posts by Jue Meili Olaes (see all)