DeeAnn Hopings
AMBASSADOR
OK, finally getting around to some photos…
Initially we were parked just beyond the semi at the far side of the image. We were filmed driving from that point through the intersection 3 or 4 times. For other scenes that were going to be shot, the bus was positioned to be a wind break in order to prevent the wind from whistling over the audio. However, we were told to stay in our seats in case they needed to reshoot the bus drive-by. In preparation for the next scenes, workers are putting the finishing touches on the rails where the camera and camera operator ride. Our driver was a young woman who did drive buses in LA, but now I believe she does movie and TV work exclusively. The bus was provided by one of my car club (Great Autos) members. He has had a business for many years supplying period correct buses for movie and TV shoots and doing restorations and modifications. He would have been our driver, but he was working on a shoot in LA. He has bought buses from all over the country in order to get ones from a particular time period. He even has one from my hometown of Toledo, Ohio. On the club's Facebook page, someone asked him how do you get started in such a business. I said: "First you start with a lot of land!?!?".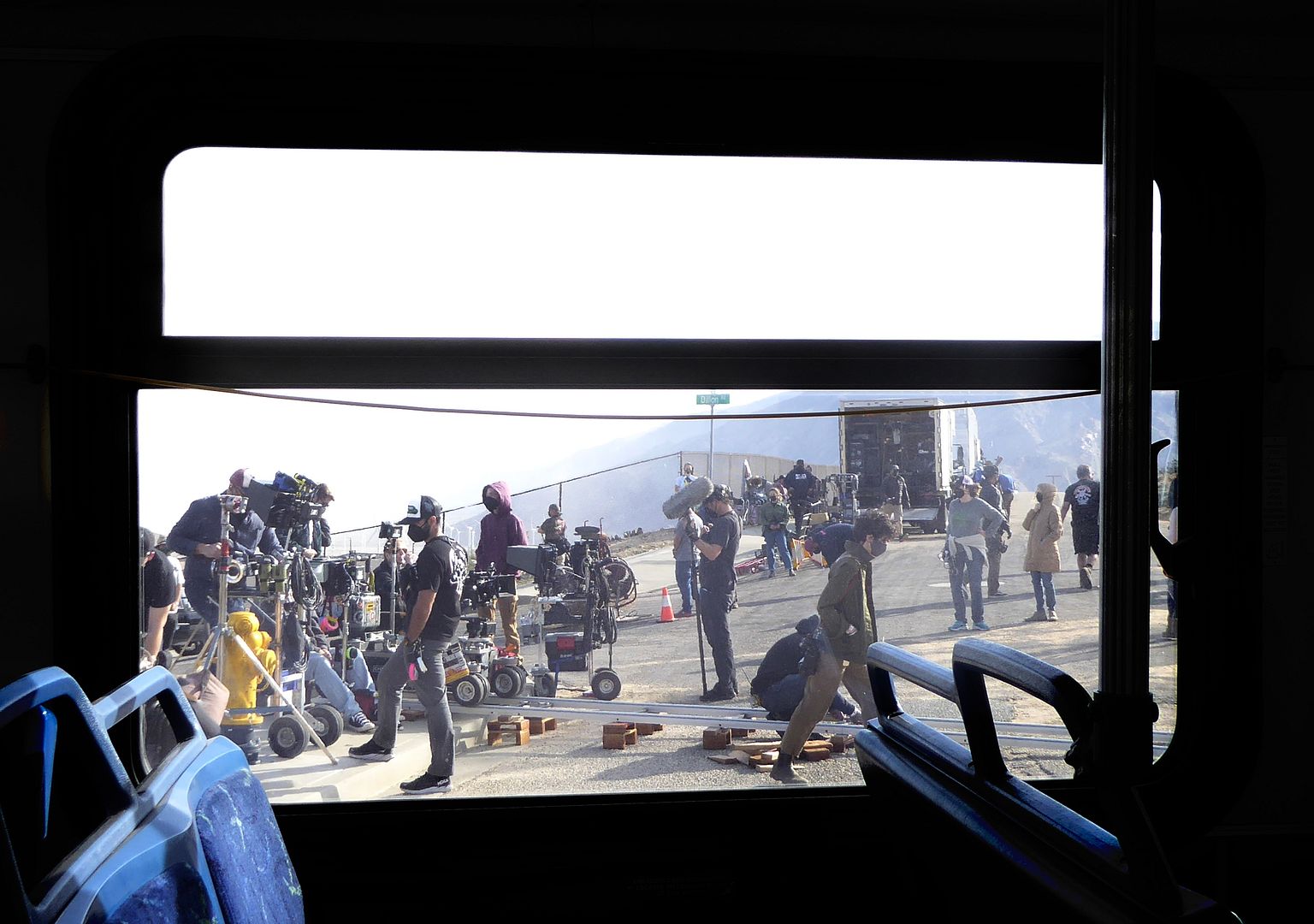 This was taken after we were told to leave the bus and walk down the hill to a building that was rented and set up to be a methadone clinic. In real life the building is part of a training facility for service dogs. Towards the right side of the image in the dark red coat is the star, Patricia Arquette, who plays Peggy the former drug addict turned private investigator.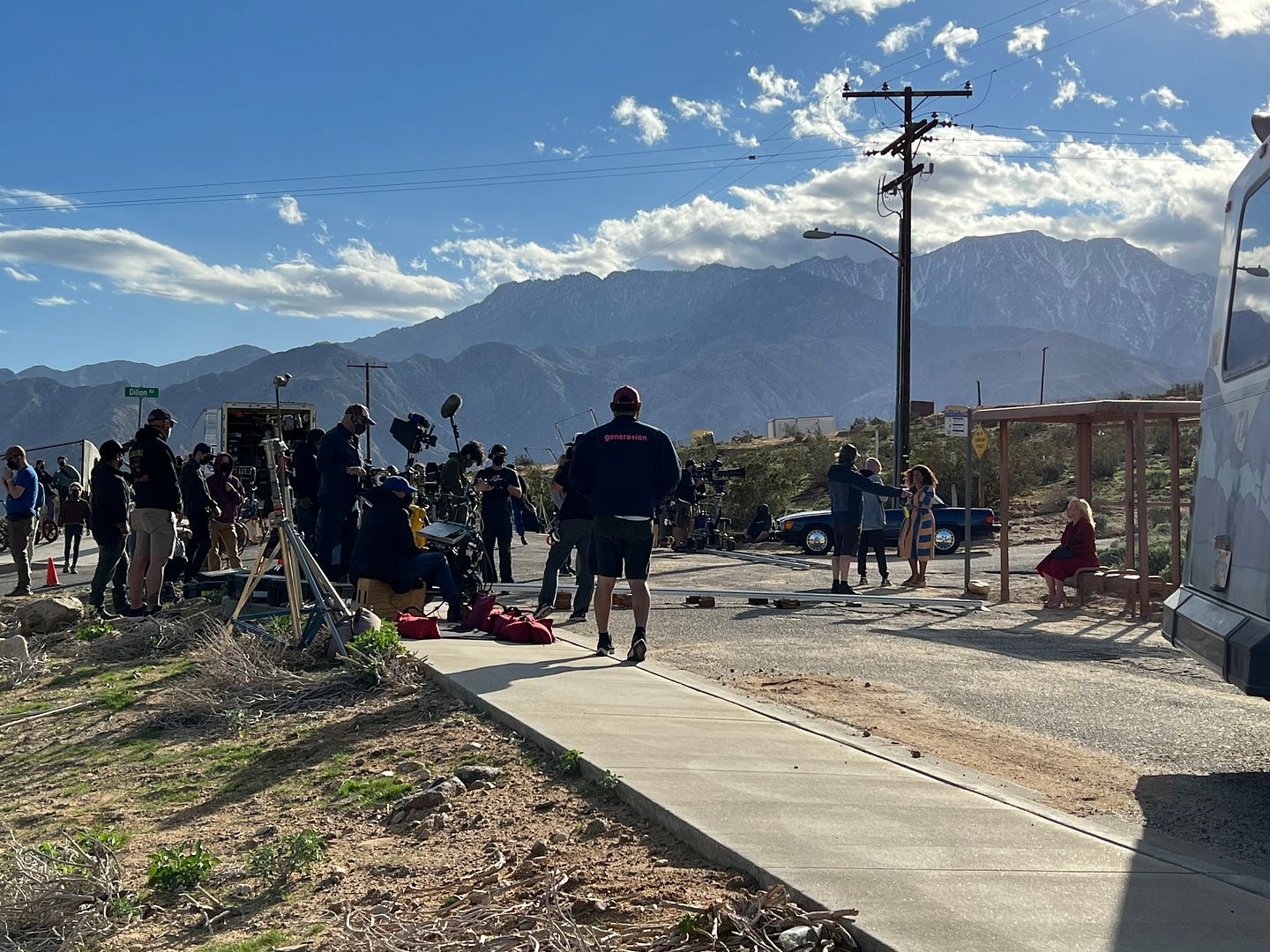 Other famous actors in the series include Matt Dillon, Rupert Friend, Brad Garrett and Bernadette Peters
1 user thanked author for this post.
Jill Lacey