August 4, 2018 at 9:43 pm
#2236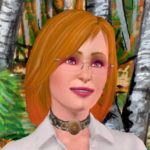 'Eave
Participant
FREE
Personally I am on my second week and my chest has already started to develop. Those around me say I am calmer like the edge has been 'softened?' All I know is that I feel more right. My wife says that my face has already started to soften but all I see is the beard I am trying to get rid of.
My experience is not what others may have. Before starting HRT I was taking herbs, that may or may not have impacted my start. I do know, from the constant blood tests over the past 8 months, that my T for a guy is in the low low rang and my E was in the very high range for a guy. The high and low was before starting HRT.
As Cloe said, work with a doctor to find what is right for you so that you stay healthy.
6 users thanked author for this post.