August 5, 2018 at 4:24 am
#2402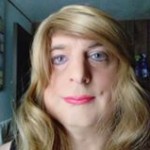 Jaime P.
Participant
FREE
It's tricky even asking.  I have one androgynous-looking co-worker.  I asked the person "What's your preferred pronoun."  They didn't understand what I was asking.  After two weeks, I found out that they preferred "she".
If there is any confusion about your gender or name, it's up to you to correct and inform the person misgendering you.  I know that gets tiring.  People judge the book by the cover more then we like to admit.
I think the thing that everybody needs to remember is just be respectful.  Apologize when you make a mistake.  It's also our responsibility as a transgender person not to be mean to someone when they make a mistake with you.  Again, it's get tiring having to take the high road all the time.  It will pay off later on.
9 users thanked author for this post.