August 5, 2018 at 11:54 am
#2533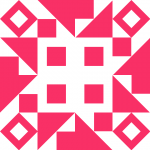 Korey Adamz
Participant
FREE
How did things go with your wife? I face this now and it is truly my only fear going forward. I am sixty and my goals at this point are to be true to myself and hormonally feminize ( been having some surprizing results from the mental change!). I have health issues and at sixty surgery is not part of my goals.

Your story reads like a fantasy for me were I younger and healthier. Fully fem. are you still with your wife? How is she handling your changes? My biggest fears lie in hurting my partner or god forbid losing her. I am praying since she has had a lesbian relationship in the past she will be open to ours morphing into one. Our love life has manifested that's way for years now since my heart issue. Largely it will be the social aspects of living in a small red town and the visual change of looking at me and seeing the woman I have kept inside and she acknowledged is what makes me who she loves. Am I dreaming to think we can survive my change?
Still with me,said she will always love me
1 user thanked author for this post.