April 9, 2019 at 3:40 pm
#33344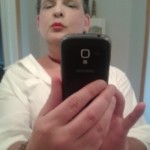 Stephanie Jones
Participant
FREE
I apologize for my reaction, ladies. I've got a lot on my plate right now, and I'm trying to scrape some of it off right now,  at least for the time being.
I am taking a much needed break from a friend who has been on suicide watch on and off for 2 years. I realized that I have lost my empathy and compassion.  Enough said.
At the same time I have a friend and bandmate struggling to quit drinking.  He's doing well, but going through a hermit phase that concerns me.
One bright point is that I received an offer on the cottage. I don't use it anymore,  and I could use the extra money.  Fingers crossed…
1 user thanked author for this post.
Cloe (CC) Webb