April 10, 2019 at 11:29 am
#33363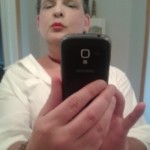 Stephanie Jones
Participant
FREE
Miriya, I also struggle with depression at times. I highly recommend B12 shots, and for myself, 5-HTP has been of great value in the past. It is the pre-cursor of serotonin,  the feel good chemical in our brains. A naturopath could guide you better.
Best of luck, you are not alone.
Stephanie xo
1 user thanked author for this post.

Michelle L