April 12, 2019 at 8:49 am
#33413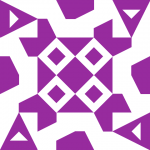 Seniko Usenia
Participant
FREE
~I Don't Care What Anyone Says, (re: Doctors)
Because I Am The One Living It, And Not The
One Poking At Me With A Pencil…
~So As Far As I'm Concerned, SEX Has/Had
A Lot To Do With It, And Directing Me, And
Clarifying So Much, (I Don't Wan't To Write
Graphically, But I Know What I Love, And
What Excites Me The Most!) Everybody Has
Different Levels In Their Body That May Make
Them More/Less In Either Direction…
~There Are CIS Woman That Like A Variety
So To Say, And They May Prefer One A Bit
More Than Another, But That Doesn't Change
Who They Are, (For Me,) I Never Grew Up
Around People/Family That Would've Ever
Let Me Be Who I Am, I Had To Always Be
What They Expected Me To Be, But The Exact
Age When I Knew That I Thought That I Had
Feelings That No Other Had Was Young, And
To Me It Was Natural/When I Was Young I
Was Afraid To Participate With Either SEX
Because My …At The Time, Under-Development
So It Prevented A Lot Of Older Male Interaction
…And When I Got Older All I Ever Did Was
Fantasize About Them Times, And Get Mildly
Mad, And Frustrated That They Never Imposed
Themselves On Me, Hm,Hm,Hmph!

~So To Say Honestly, I HAD To Fight Down
Any Such Feelings When I Was Young, And
Other People Are Overwhelmed With Their
Make Up, That They Can't Hold It Down/Inside
And It Comes Right Out,,, I Used To Always
Say, Ope, Single Child, Because Me, I Had
Aggressive/Physical, Abusive, People Around
Me When I Was Growing Up, Now I Can Fight
Back/And Remove Anyone Who Doesn't Want
To Be Around, Or Accept Me For Who I Am Now!
2 users thanked author for this post.