April 14, 2019 at 4:03 am
#33448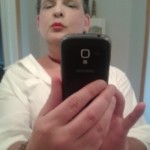 Stephanie Jones
Participant
FREE
Ok, I've been doing a little digging online and comparisons,  and am thinking about the Tria 4X Laser.
It claims to be the only FDA approved home lazer treatment system, the reviews are mostly quite strong and at a $500 price point, it could save me thousands of dollars.
The other thing I liked was the 60 day money back guarantee… give me time to assess its usefulness.
Thoughts?