May 13, 2019 at 3:49 pm
#34083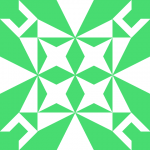 Danelle B
Participant
Tiffany,
Thanks and I completely understand, I just joined TGH also and was nice to read of someone going through the same feeling as me.
I have made a mess of my marriage and state of my family, granted my kids are grown and on their own and I fear the humiliation that may result of a decision to become my true self.  I have tried many times to be "normal."
My wife years ago used to condone it but I took it too far in her mind and it has been a struggle ever since.  I have used HRT on and off and when I am on it and feeling the changes in soul and body it just feels right.
I have lost my wife's desire and I am content with that and feel it is time for us to move on with life that makes each of us happy.
Good luck to you and I in our journeys.
Danelle
1 user thanked author for this post.
Tiffany Alexis