May 15, 2019 at 4:18 am
#34139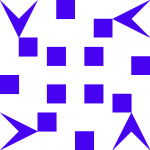 Josie Snow
Participant
FREE
I voted 'yes and no' because, at least personally, I believe some crossdressers are hiding their true self and just waiting for that one eureka moment to incentivize themselves to take the next step down the road to transition.
On the other hand, some crossdressers are simply dressing themselves up to fulfill a fantasy or sexual urge, albeit temporarily. In other words, it comes and goes, but they don't feel the need to physically alter their physiology.
I fall into the former camp.
3 users thanked author for this post.