May 17, 2019 at 8:03 am
#34211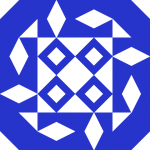 Maxine Lee
Participant
FREE
Hi Jas
I'm Maxine and I'm im cos, my partner is FTM and we live in England. In England you have to have medical approval to have top surgery. They check your metal capacity to make the decision etc.
It's very long winded and can take a long time. He's yet to have his surgery, and he's going private and still has to have medical approval!
Whereas you can go to a private surgery to have breast enlargement and from what I've heard it's pretty easy to get the go ahead for that!
We so live in a backward world.
2 users thanked author for this post.