June 1, 2019 at 5:22 pm
#34615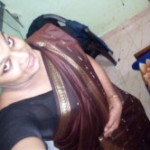 Adarsini M
Participant
FREE
Hi Ada,

My name is Dasia. I'm a Transwoman from America. Welcome to TGH and congratulations on your gender self-discovery! Coming out is very personal and depends on the folx involved. You'll want to assess your safety, overall well being, and develop a safe place with safe folx if your mother doesn't accept you. I'm curious how old you are, sweetie. I've known a couple of trans women from India, who are adults, through Facebook. I've also researched the challenges Indian Transgender folx face online. Do you feel you must come out before adulthood or can you wait?
Hi dasia
Happy to hear from you. I am 22. I feel that I should comeout as soon as possible. First I thought faking my self as a complete male in the society will make my dysphoria go away,so for the last couple of years I was faking myself plying my fake gender role. But that is not making me happy and comfortable…its frustrating…
Now for the last 4 years I was researching on GID and related things..and I understood dysphoria is permanent and thats what I love…that was my first realisation….
Regards
Ada