June 3, 2019 at 1:31 pm
#34655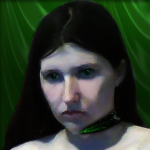 Iason Kazra
Participant
FREE
Greetings,
My chosen name is Iason, and I identify as male.
I am 35 and have lived my whole life knowing I was male, but it was not until the last several years I was able to safely come out to close friends and select members of my family. Even coming out I did not have the ability to do so publically, and until the last month was afraid to because of my kids.
Where I was living till last August, I likely would have lost custody if I came out and tried to start the process. My family and I moved due to a stalker, and where we moved, I found out, I am not only accepted but safe. My kids would not be in harm's way if I began the process here… and this is where life has decided to, yet again, smash me in the face with hope and keep it out of reach. We are facing homelessness in about 2 weeks. I am also having major health issues as well which makes it even harder. I feel like I am stuck in a dark black room, screaming for help and no one is listening.
Now I am trapped in a situation I am not sure how to fix for my kid's sake, and trapped in a body that both is not mine and is falling apart at the same time. I am turning to try to find help at every avenue… I have told my story about 20 times today alone… and while voices answer me, no one has a solution.
Sorry for ranting, but I feel safe in trans communities pouring my heart out where I don't anywhere else.
1 user thanked author for this post.
Cloe (CC) Webb