June 26, 2019 at 10:11 pm
#35164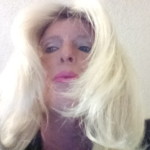 Brenda Leigh
Participant
FREE
Hi Stephanie,
Thank you so much for your reply and I do hear what your saying and I am doing my best to deal with My situation without allowing my emotions to take control. I look for no sympathy, pity and I KNOW most people don't believe is as I have dealt with my own situation a long, long, long time. I do know there are organizations like CK Life Surgery Scholarship, Jim Collins Foundation, Point of Pride, Trans United and Transgender Foundation of America that do give people assistance for surgery who are unable to pay themselves. I have applied at all of these organizations without luck for one reason or another.
In my situation, I have sat down and figured out the costs to completely transition and it would take me 10 years to save the necessary funds unless a unexpected financial gift came my way, which I seriously doubt. Now, I am 58 years old, that means I would be 68 when I transitioned. Not Acceptable!!! I have a Gender Therapist, I have my two letters confirming Gender Dysphoria, I have started HRT, my anxiety and depression is thru the roof and my therapist has recommended to my Doctor, SRS asap. I have chosen Dr. Ley in Scottsdale, Arizona to do my surgery, I like her and she's only a half hour from my house. I also have a second choice for a surgeon, one that comes highly recommended from Thailand, (can't think how to spell his name right now), but Thailand may be a necessary direction for me to go due to high costs.
You might ask, why did I wait so late in life to do this, especially since I knew at 5 yrs old there was something wrong. I did not understand what transgender was for most of my life, nobody knew back then. I remember watching the evening news in the 70's when a news report came on telling about a somewhat successful "sex change" surgery here in the states and I knew I wanted that. But I was young, my family thought "sex change" was terrible and I had no support system and did not understand. As I grew older I had kids of my own and responsibility that came before my own welfare but my feminine feelings never went away no matter how hard I tried to suppress them. For years I used drugs and alcohol to avoid confronting myself and how I felt. I've been sober 17 yrs now and I am finally at a point in life where I can finally do this but I know time is short, 10 years flies by in the blink of an eye and I cannot emotionally handle the thought of waiting another 10 years and at 68 yrs old, why bother. So maybe I sound a bit desperate, but my anxiety and depression has gotten harder to deal with as time goes on, so I am looking for any potential avenue I can take to obtain what I need to survive. One piece of advice I would give to any young person considering transition, Do it when your young, don't wait!! It only becomes harder on your emotional stability, younger people handle change much better than older people.
Hugs, Brenda
1 user thanked author for this post.

Stephanie Kennedy