August 9, 2018 at 5:51 am
#3680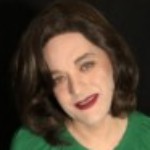 Tara
Participant
SILVER
Wow! Maria! Thank you for being so open, encouraging, and inspiring!
I have an older "friend" (I don't want to give more details than that in case she doesn't want to be outed here)… her coming out actually inspired me to be my true self… anyway, she is going through chemical castration. I don't know all the details, but it sounds like you are about the same age and she is pretty happy with the results so far. Her ultimate goal is to get a "zero depth vaginoplasty." I don't know if that's because it's cheaper or easier. But it might be an option you would want to look into.
Anyway, your story and your words are so inspiring to me. I've suppressed my true self for the better part of 35 years- mostly due to a long, toxic relationship I was trapped in and partly due to screwed up religious upbringing. I wish I had gone through with my plans to transition 20 years ago. I was a coward then. I'm done being a coward now. And that's largely due to brave women like yourself whose stories need to be told.
Much love,
Tara
1 user thanked author for this post.