August 9, 2018 at 12:36 pm
#3826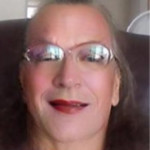 Patricia Allen
Participant
FREE
I told my wife about the clothes and she was ok if I did it when no one was in. She said if it was any more my marriage would be over.
Over the years, I've had many such ultimatums from my wife.  Little by little she has accepted more of my feminine nature.  I think it's payback for my efforts in becoming a good husband.   I'm not whipped, but I am attentive.  Do your best to be the husband she needs and she'll, more than likely, learn to accept more and more of your trans nature.  (I think it's a matter of fear she'll loose you to the feminine side and end up alone.)  Don't expect a dramatic turnaround, but an incremental, step by step acceptance.
That's how my wife went from just where you wife is to being OK with me on HRT.  Any surgery is still up in the air.
8 users thanked author for this post.