July 23, 2018 at 3:56 pm
#729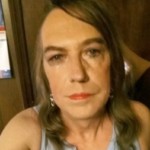 Maria Darlov
Managing Ambassador
MANAGING AMBASSADOR
Welcome to TGH Elizabeth!!!
Hopefully we can help you on your new journey in life.
Feel free to reach out to any member of the staff here at anytime.
Jasmine and her Ambassadors will do their best to answer all questions and proudly lead this community to be the best TG support site on the web.