July 27, 2018 at 9:42 pm
#783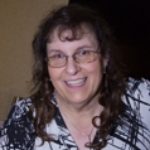 Cindi Berry
Participant
SILVER
Hi Marsha,
Thank you. I feel very fortunate for where I am in my life.
I occasionally do the "What if I had done all this sooner" game, but I try not to dwell on my past choices, I just try to own them. Thankfully I am still among the living. I don't know why I had so much fear or why I assumed that I would be rejected by my friends.
I made a choice 40 years ago to be 100% honest with the young lady that felt so very special to me.  That choice scared me like nothing else ever has, on the third date I told Alice that I thought I was a Crossdresser.  I had assumed that she would dump me like a pile of stinky poo, and was shocked when she didn't. I have continued to be 100% honest with her and shared all my feelings and fears throughout my transition.