July 28, 2018 at 1:16 am
#796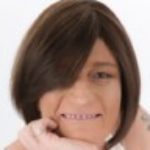 Scarlett Slater
Participant
Hi All,
I feel honoured to be part of a new exciting place to feel safe and continue with my journey knowing that everybody has pretty much the same objective in life…… to be themselves!.
I am based in the UK and am quite a way into the NHS pathway system to the point of now journeying through my real life experience. January 2019 is the next milestone as hopefully my referral to Edinburgh for GRS pre assessment quickly approaches.
I am always free to answer any questions about my journey so far. I started self medication, went through a private bridging service, started on the NHS pathway and learned a lot of lessons on the way. I believe my story is going to be published regarding my experience of using GenderGP and Dr Webberley's services in August and will keep everyone updated as to when it appears on the website.
With love and best wishes.
Scarlett xxx
9 users thanked author for this post.