July 28, 2018 at 6:20 am
#800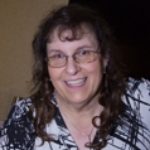 Cindi Berry
Participant
SILVER
Clearly throughout the history of the United States of America,  those Rights were interpreted very narrowly, thus the Bill of Rights has expanded and clarified the meaning of those rights.
I believe that we need to continue to expand what those rights actually mean.  As it is very difficult to add to the Bill of Rights, the next best way is via Case Law.  What my spouse and I have done personally is to contribute a small amount each month to Basic Rights Oregon (BRO) and the National Center for Transgender Equality (NCTE) to help increase the volume of our voice.
I believe that the most powerful thing we can do simply requires us to live our lives with kindness to ourselves and to others and be out in the world and visible.
By being active in the world and being my authentic self, that is by it's nature making a difference. I can't be in public and be invisible or "blend in" due to my physical size (at over 6′ 4″ and over 300 lbs). I dress in a way that brings joy to me (for me that means a Dress or Skirt – no pants except when doing outdoor chores).  I believe most people will see me as a Transgender Woman (and not just a Women) due to my physical size and my voice (I am working on that).
I will not hide, I will "vote" with my wallet and I will ask to speak to a manager if I'm not being shown respect by employees. I am still the same polite, respectful and pleasant person I was before going full time.
-Cindi
5 users thanked author for this post.