July 31, 2018 at 6:21 am
#881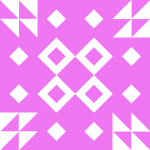 Angela Rose
Participant
FREE
Shame shame
for acting so
to beat upon the gentle doe
who steals from Edens garden place
a rose to wear beside her face.
Are you the guard with word in hand
Who bars the way to suffering Man?
I tell you sir to step aside
for from your gaze I will not hide.
For past thy sword's the healing pool
where leap the lame
and there God's fool does feast upon the body
of the Philistine.
🙂
2 users thanked author for this post.