I have declared and written previously that despite outward evidence to the contrary, being AMAB, I am and have embraced my reality as a woman at my core. Therefore, I AM a woman, correct? That being understood and settled, I should transition to living my womanhood full-time or at least transition to living en femme as part of my normal life. Correct?
Yes. Well . . . yes, but maybe. Add on the conflict simmers, sometimes boils, but always steeps. In a large part, my conflict grows out of my deep unwillingness to jump on the current modern-day transgender bandwagon lock, stock, and barrel. My perceived gender does not match my biological gender. However, does that mean unequivocally I am the gender of my desires? I am gender-broken to be sure, but does that brokenness mean I am automatically the gender opposite of my biological gender? I think not. I deeply desire to be wealthier than I am, but that doesn't mean I am and therefore am able to spend as a rich man. Certainly not.
I have made many important decisions in my life by what I "knew" in my heart. I am sure if there were any other issues about which I felt this strongly, I would have acted, carrying out my heart's leading if such action didn't violate my faith. Yet, recently, I sat in a waiting room with other ladies and some men. By all appearance I sat there as a male and as such forbidden to enter into the quiet conversations of the women around me with whom my heart longed to relate as just another woman in the sisterhood of everyday women. Ah yes, the silent pain of gender brokenness.
In my quietness and isolation, self-imposed because I really have no interest in engaging the other men around me in conversation, I realized that because I have lived with my gender conflict all of my life, I will never know what it is like to be a normal heterosexual male.
Being around what I assume are normal males of my age demographic (late 60s) I would think most of them are genuinely interested and passionate about the interests in which they engage in conversation. Myself, I was interested enough only for the sake of fitting into those conversations rather than face being an outcast amongst the "men."
Girls/ women. I loathed the way men thought and talked about women. I am not sure I ever saw a woman as a "normal male." I noticed fashion, shoes, jewelry, hair, perfume, deportment, pregnancy (with pain and envy) and knew as such my style and deportment if I could but be a female. Without a doubt, I will never know what it is to think or feel like a normal defined male, because for my life I have never been that person. I am trans, facing a competing identity that despite all the biological trappings is who I would rather be because it is who I am.
The other end of that pendulum is that I may never know womanhood as I long to know it. Without question, I can and do acknowledge that I am, as per the current label of the day, transgender. Not a female to be sure, and though trans not even automatically thereby a woman, but after years of "soul searching" my deep sense of self is that I AM A WOMAN. And I want to be related to as such.
However, without a life-changing decision to alter the way I present my outward self, I will never know if living as a woman is as good as I incessantly imagine it to be. And if it turns out to be less than I imagined, well that's OK, too because at least at that point I would be experiencing the disappointment as my authentic self, free from the sense that I am living life at "second best" level.
Although I may want to be pretty, I may never know that joy. I may want to be the lady next door, but I may never know that accomplishment. I may want to participate in a lady's tea or brunch or retreat as simply another lady in that social circle, but I may never have that opportunity. I may want to be an attractive enough woman to be desired and pursued by a man, but I may never experience that privilege.
Notice that I have listed the "good things" that we non-transitioned trans women imagine about womanhood. Would I be so yearning for womanhood if I truly understood and felt the discomfort of my monthly cycle, the vulnerability of having a weaker physical presence, or of being minimized in a business meeting simply because I am a woman?
I have had a trans woman friend who had bottom surgery tell me once that her first vaginal yeast infection was bearable because she saw it as an "ironic affirmation of her womanhood; a "rite of passage,"' if you will." Though it was a terribly annoying and painful experience it gave her a certain contentment that she experienced her womanhood at this level. However, her second yeast infection was simply painful and annoying, certainly not part of her pre-transition dreams.
Do I ever fantasize about these very real negatives? No, not to the degree that I do about the "positives." But I have considered them honestly as best I can with my trans mind and have concluded that because such comes with womanhood then yes, I will accept them, hopefully gratefully, because I understand they are part of the experience of womanhood that I chose to explore and be part of when I decide to transition. (I can't say considered with my male mind because it is not exclusively male as I already addressed)
However, without a committed decision to transition, all will continue to be dreams and fantasies. At this point, as a non-transitioning trans woman, I understand that I will never know what it is to think purely as a male and I may never know what it is like being a woman, except if I decide to stop settling for "I may never know" and instead decide "I am going to know."
Ah, such conflict of heart and mind. Yet, I am contented to be trans though it is such a conundrum. I cannot perceive the male I would be if I wasn't trans. I honestly don't know who I would be. But ironically, I have a clear vision of who I am as Charlene and who I could and would be upon transitioning. And it is that vision of me that offers hope and excitement about my future.
Kindly,
Charlene Victoria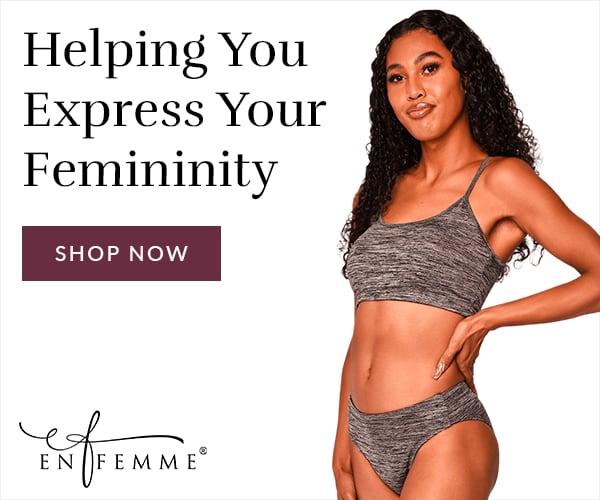 More Articles by Charlene K
View all articles by Charlene K
The following two tabs change content below.
Charlene K
Hi, In 2023 I turned 68. Very little has changed over the years. I realized at 5 years old that I deeply longed to be a girl. Like so many of us in my age bracket cross gender expression was taboo so my authentic self was closeted away. Today i understand myself to be a tras woman, albeit even at this time in my life non transitioning. Years of inner struggle have brought to me the conclusion that I am a woman. "Trans" is but an adjective I use to describe my unique womanhood. I am also a strong born again Bible believing Christian. To be sure that is a conundrum; a Christian man with deeply held faith beliefs who has concluded that at his core level he is a she, a woman. I am also returning to the site. I left in an attempt to "flee" the reality of myself. Silly me to be sure. This is who I am. I am here for support while I do my best to live without transitioning, which as much as I would love to just seems to disruptive to so many others I love.
Latest posts by Charlene K (see all)
Tags:
embracing womanhood
gender identity
personal journey