Monday March 26th marks a seminal day in my gender journey. For a brief moment the meaning of it overcomes my nerves as I'm wheeled into the operating theater. As the anesthetic begins to take hold I ponder briefly the pain and heart ache it has taken to get this far.
The emotional turmoil fades further into the distance as the memory of my recent physical trauma assaults me. I am still bruised and swollen for my penultimate surgery. The narcotics cover up that memory like a mother gently tucking her child in for the night and I close my eyes for the final time. My last transgender surgery.
Deft knife wielding surgeons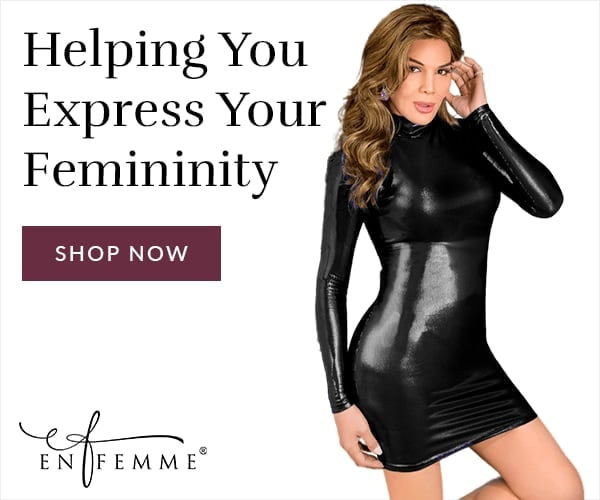 I had planned my first surgery for more than a year. Hoping to begin my journey with gender reassignment surgery and erase the cacophony of physical incoherance with my opening gambit. Yet I ran headlong into the establishment gatekeepers who demand an adequate compensation in time and resources. My first planned surgery was ten months after I went full time, and my therapist deemed my full time experience insufficient.
Never mind the fact that I had sacrificed my marriage, lost many friends and told all my colleagues at work. Never mind that I had already made life altering decisions that could never be undone. My experience did not meet the "standards of care". I would not be allowed to have my gender reassignment surgery "early". (The WPATH standards of care were recently changed to no longer require a year of real life experience).
I was outraged, but directed my anger to scheduling another surgery even earlier. I scheduled a number of procedures for nine months after going full time. It still amuses me that I can rearrange every part of my body – except one- without needing permission.
First blood
My first series of procedures were with Dr. Mark Zukowski in Chicago. I spent 13 hours under anesthetic to complete facial feminization, feminine body sculpting and a Brazilian butt lift. I'll share more of my experience in an upcoming post. Suffice to say I am very happy with the results, but hindsight being devoid of visionary defects, I would not do all three procedures at once if I had a do-over.
Finally whole
My second surgery was gender reassignment surgery with Dr. Toby Meltzer in Scottsdale Arizona. Specifically I had a vaginoplasty. Dr. Meltzer performs reassignment surgery in two phases, the second one being labiaplasty. I had this done just under twelve months after going full time. I had waited long enough to placate the gatekeepers.
As with my first transgender surgery, I had planned this many months in advance. Even to the point of taking five months off work so that I could complete the two most invasive surgeries in one go before returning.
Enough blood
At the time of booking my vaginoplasty I didn't realize that I needed to wait three months before having a labiapasty. This is done so that there can be enough blood flow to the area to make it safe to operate.
Unfortunately the earliest surgery date was four months out, so I returned to work knowing that my surgeries were not yet complete and that there was still more pain and time off to come. I'll share more details of my labiaplasty in an upcoming post. As I sit here I can still feel the week old pain throbbing down below.
Snap decision
Up until a week ago I had hoped my breasts would naturally grow to a size large enough that I would be satisfied and not need yet one more surgery. Almost 18 months after starting hormones my breasts were still barely visible (okay, an A cup – but that won't turn a man's head…), and a particular incident with a boyfriend made up my mind.
I was going to get breast implants. I wouldn't be happy with my body unless I did. I didn't decide to do it for him, but after months wrestling with the decision he gave me the final insight which pushed me over the edge. He told me that he had noticed how obsessed I was with the size of my breasts and how it was unusual for a woman to wear padded bras all the time. This was in the context of a larger discussion I'm not quite ready to share yet.
The day of my labiaplasty I hopefully asked the doctor if he could do my breasts while I was under. As it turns out I had to wait a week, but that worked out well with my schedule.
All done
Now I'm in pain and finding it difficult to move, but I'm pleased that my string of transgender surgeries has come to end an. It was an ordeal I wouldn't wish on anyone, but I cannot imagine not going through it. I feel free, with my body matching my soul as completely as I could ever have dreamed.
The pain will fade, and the memories of my struggle become distant as I don my future life. I feel as blessed as a transgender woman can be.
More Articles by Vanessa Law
View all articles by Vanessa Law
The following two tabs change content below.
I'm passionate about creating a safe space for everyone in the transgender community to find laughter and friendship on their journey. I completed my physical transition in 2011 and through it I lost everything, and gained everything. I am blessed that I was forced to gaze inward and embark on the journey to discover and live my authentic self. My deepest wish is that all who wander here may find peace, happiness and freedom.
Latest posts by Vanessa Law (see all)
Tags:
Transgender surgery