When I first heard the song "Let It GO" from the Disney movie Frozen, it struck me how well the lyrics describe the journey of exploration many of us are on with regards to how we express our feminine side.  (After searching to be sure I had the words correct, I discovered I'm not the first to see it this way but the below are my thoughts I had before seeing anyone else's about it). I encourage each of you to read the below and then go listen to the song with a new perspective.
For those who don't know the basic story-line (and if you don't you clearly don't have young female children J ), it is about two sister princesses, Elsa who has the power to wield and weave snow and ice and her little sister Anna.  The sisters love playing together, but one day while playing, Elsa accidentally injures Anna.  The injured girl is healed with the help of trolls, but the parents, in their fear of it happening again, ask the trolls to make Anna forget about her sister's abilities, and Elsa-feeling responsible for her sister's injury, isolates herself in her room and tries to suppress her powers.  Years later after the parents die, the two sisters get in an argument and Elsa's anger causes her to lose control and plunge their world into eternal winter.  Fearing she will hurt others again, she runs into the mountains to isolate herself. The rest of the story is about how love overcomes the isolation and eventually returns the world to normal weather.
But while in the mountains, Elsa sings a song that I think expresses many of the feelings we all have experienced to some extent in our lives.

The snow glows white on the mountain tonight
Not a footprint to be seen
A kingdom of isolation
And it looks like I'm the queen
The wind is howling like this swirling storm inside
Couldn't keep it in, Heaven knows I've tried
These words convey the dark times when we hide in our closets, lonely and confused, thinking we are the only ones who feel the way we do. We try to deny the feelings but they keep bubbling to the surface.

Don't let them in, don't let them see
Be the good girl you always have to be
Conceal, don't feel, don't let them know
Well, now they know!
We hide ourselves trying to be what everyone expects of us, and forget our feelings.  We worry-not wanting others to know about our true selves. But then we are discovered!

Let it go, let it go
Can't hold it back anymore
Let it go, let it go
Turn away and slam the door!
I don't care what they're going to say
Let the storm rage on
The cold never bothered me anyway
Being confronted, our fear may turn to anger and denial.  We may turn selfish…" screw the world"!  But that anger only isolates us even more.

It's funny how some distance
Makes everything seem small
And the fears that once controlled me
Can't get to me at all!
But at the same time we realize that the fears of what would happen once people found out about us were far worse than the reality.  And we begin to take our first steps in revealing our true selves, as we realize that it was our own fear that had been holding us back.
It's time to see what I can do
To test the limits and break through
No right, no wrong, no rules for me
I'm free!

Let it go, let it go
I'm one with the wind and sky
Let it go, let it go
You'll never see me cry
Here I stand, and here I'll stay
Let the storm rage on!
We revel in the new-found freedom, soaring into the world like a young bird who finally realized they could fly, and spreading our wings we reach to new heights and adventures.

My power flurries through the air into the ground
My soul is spiraling in frozen fractals all around
And one thought crystallizes like an icy blast
I'm never going back, the past is in the past! 
Once freed from the shackles we had placed on ourselves, we commit to ourselves not to allow anyone ever again to clip our wings and prevent us from being who we are.
Let it go, let it go
And I'll rise like the break of dawn
Let it go, let it go
That perfect girl is gone
Here I stand in the light of day
Let the storm rage on!
The cold never bothered me anyway
Finally we enter the world and say "Here I Am"! I am proud of who I am and no one can take away my worth-not with cruel words or rejection or hate. I won't allow the world to define me. 
We are all at different points in our journeys, and though our roads and destinations are not identical, they wind back and forth across each other.  Sometimes, we may have to break through the barriers that others put up to try and keep others from  hurting them; but he power we each have is the sacrificial love and support we give each other.  For love that demands nothing in return is stronger than hate any day.  So whatever fears you may have of letting the world see you for whoever you are inside-LET IT GO!
Cyn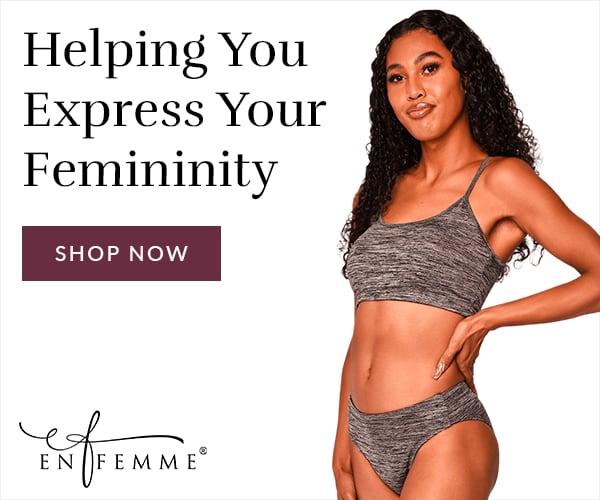 More Articles by Cynthia S
View all articles by Cynthia S
The following two tabs change content below.
Cynthia S
Crossdressed since age 11 til age 53 as of 2018. Joined Crossdresser Heaven in August 2015. Since then I have been exploring my feelings and trying to determine what my best path is -staying CD and just getting out more often and openly as i have been recently; social transitioning outside work; or actually transitioning full time; just not certain what's right for me.
Latest posts by Cynthia S (see all)
Tags:
encouragement
hope
inspiration
personal journey