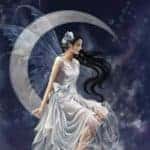 Jasmine Marie A princess of the night she can guide you to the light!  From the SoCal Deserts she is your Transgender Heaven Managing Ambassador. She is a bit confusing at times, a pre-transition individual who likes to be the center of attention at times and confused about why she likes it.
Contact Managing Ambassador
---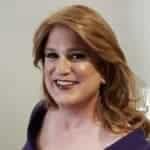 CC Webb Originally from West Virginia, CC now lives on a farm near Charlottesville, Virginia. Her journey began in the 4th grade when she secretly wore her sister's hand me down jeans to school. She was closeted for many years, but came out in 2016 at the age of 50 and now considers herself TG. CC is compassionate and empathetic and loves to help people. She earned her nickname when she helped a CDH member with celebrating her start on HRT by having a Cup Cake (yes it's a thing now). In June 2018 she began living her life authentically, but has many milestones she has planned ahead. In her workplace, CC is an IT manager who serves on a transgender advisory committee. If you're curious, just look for her in chat and ask about her first ever outing now teasingly known as "The spotlight incident"
Contact Cloe
---
Codille Benton From just outside Baltimore, Maryland, Codille (aka CB) has been crossdressing since she was 13 with no sights on transitioning. Married for 20+ years, she plans to be outfitting herself and her wife forever. She is a friend to all in the CDH community. Since joining Crossdresser Heaven (and subsequently Transgender Heaven), she has grown more comfortable with who she is as a person and where her place in the world may be than any previous time in her life. In the three years since finding Crossdresser Heaven, she has gone from hidden deep in the closet with only a few knowing to now being out to her kids, other family members, and friends by the dozens. These days, she has the confidence to live in her own skin and help anyone that reaches out to her for friendship and support like never before. She feels that the members and friends she has met and made on CDH changed her world forever and is eternally thankful God has allowed her to find and help be a part of building this amazing site to what it is today. She was our very first Managing Ambassador. Now, having passed that torch along, she now holds the lofty title of Managing Ambassador Emeritus and is head of our Ambassador recruitment effort.
Contact Codille
---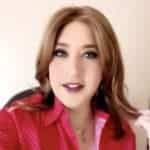 Marianne Ferrara I am Marianne, a transgender woman, wife, geek, sci-fi/fantasy reader, Data Scientist… and starting my 40's decade.
Life hasn't been with its highs and lows. My mother (and all of us) got divorced when I was 8 years old, so I got to grow up without a positive father figure… or any figure at all. I went through my teenage years the way it should have been: awkward, and wishing I was having fun with the girls instead of pretending to be a "good boy" and keeping up with my mom's expectations. And as it is quite "traditional" showed signs of gender dysphoria at a very early age. I may not be the best or the most "outward" trans woman around (just look at many amazing profiles in social media) but I know that being here for the women that need to talk, to cry, to understand, to come to terms with their own fears, I will try to be the most positive person that I can be. To pay it forward and help other women
Contact Marianne
---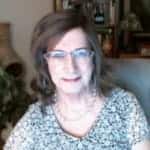 Paige Turner Until I joined CDH, I never realized I was TG. It's true! I just always thought I was weird. When I started reading other people's stories, I began to realize, I wasn't alone. I kept saying to myself, "That's me! I'm like that!" Now, I know better and not only accept that I'm transgender, I embrace it. Not sure how I'm going to come out with this, as coming out as a CD was hard enough. But I guess I'll have to. As far as transitioning goes, I don't know how far I can go. I'll have to look into what insurance will cover. At any rate, I welcome you all, and hope I can live up to my new responsibilities here at TGH. Hugs and Love to you all.
Contact Paige
---
Tessa Cee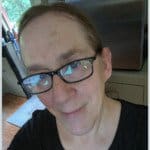 It's me. Tessa. I'm here helping out on this site as a friend, ally, sister, supporter of our wide and diverse community. I came out over a decade ago. I had confirmation surgery years ago. I live my life as me. I do have to admit that hearing the sound of my name and hearing myself referred to with female pronouns still thrills me.
I'm married to my spouse of over 20 years who knew me 'back when'… We have a lovely family with our first grandchild to be welcomed this Fall. I reside in the beautiful State Of Vermont in the US. I consider myself well read but not formally educated, an aspiring cook and all-around nice neighbour lady.
I look forward to meeting new people as we all make our ways towards our own personal spaces of happiness.
See you around!
Contact Tessa
---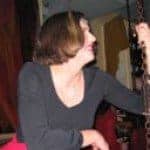 Vanessa Law Founder of Transgender Heaven. I'm passionate about creating a safe space for everyone in the transgender community to find laughter and friendship on their journey. I completed my physical transition in 2011 and through it I lost everything, and gained everything. I am blessed that I was forced to gaze inward and embark on the journey to discover and live my authentic self. My deepest wish is that all who wander here may find peace, happiness and freedom.
Contact Vanessa
---
If you are working on an article and would like to contact our Managing Editor, you can do so.
Contact Managing Editor