Hi everyone!
I would first like to thank Vanessa for creating this wonderful site where we can express our femininity and make friends with girls who are truly amazing. Ever since the early age of nine, I've felt like a female. I was never into things that boys like. Over the years, especially during my teenage years, it was difficult being different. For awhile, I hid my dressing. As the years went by, I realized that I didn't care anymore what people thought and wanted to live my life as a woman.
Like so many of us, I married and my wife couldn't accept my gender identity. She mentally abused me to the point where I filed for divorce. I also lost family and friends but, to tell you the truth, it didn't bother me because I couldn't hide my true identity anymore. So I said "goodbye" to my past and looked forward to my future.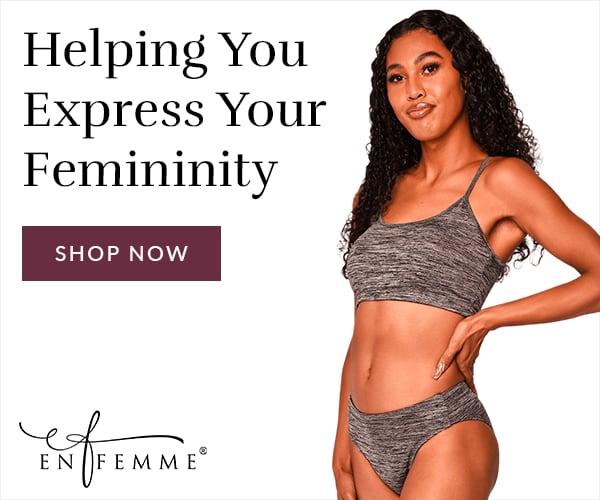 It took years to achieve my goals in life. Today, I am finally happy with what I see when I look in the mirror . After years of studying how real girls acted, dressed and communicated with body language, I have finally found out that I pass in public as a woman. People use female pronouns like "miss" or "ma'am," and even "honey." I'm very petite at about 5′ and weigh about 120 pounds, so that helps. I've had no surgeries or hormones, but my long blonde hair is natural and my breasts are petite but noticeably protrude. When I went to the store the other day, the female cashier said "good morning, miss." It made me smile. Later that day at the supermarket, a cute guy tried to pick me up and told me I was cute.
This happens almost every day in public, so knowing now that others perceive me as a woman makes my day. Like real girls, I don't wear makeup except if I'm going somewhere special and usually just wear mascara and light lipstick . I'll wear skinny jeans or leggings with either flats or a cute pair of sneakers and a feminine top. I love rompers — they are adorable — and I love shopping for new clothes and shoes.
I've been fortunate, almost losing my life a few times. In 2005, I had lung surgery for a severe pneumonia. I also had a massive heart attack this past May. Then, very recently – and I'm still trying to believe it because it feels like I'm dreaming — I inherited a small fortune. I can now go anywhere and do anything. To all my friends here, please live your life for you, even if it means giving up everything you had because the rewards are worth it. Just like any other girl, I prefer the companionship of men. I haven't found that man of my dreams yet, but I'm sure he is out there. When that day comes, my life will be complete.
My name is Paige and I hope to make many new friends here.

More Articles by Paige Valentina
View all articles by Paige Valentina
The following two tabs change content below.

Paige Valentina
Transgender female who is extremely feminine and highly passable as a woman. I absolutely love being a girl.

Latest posts by Paige Valentina (see all)
Tags:
embracing womanhood
passing in society
true identity