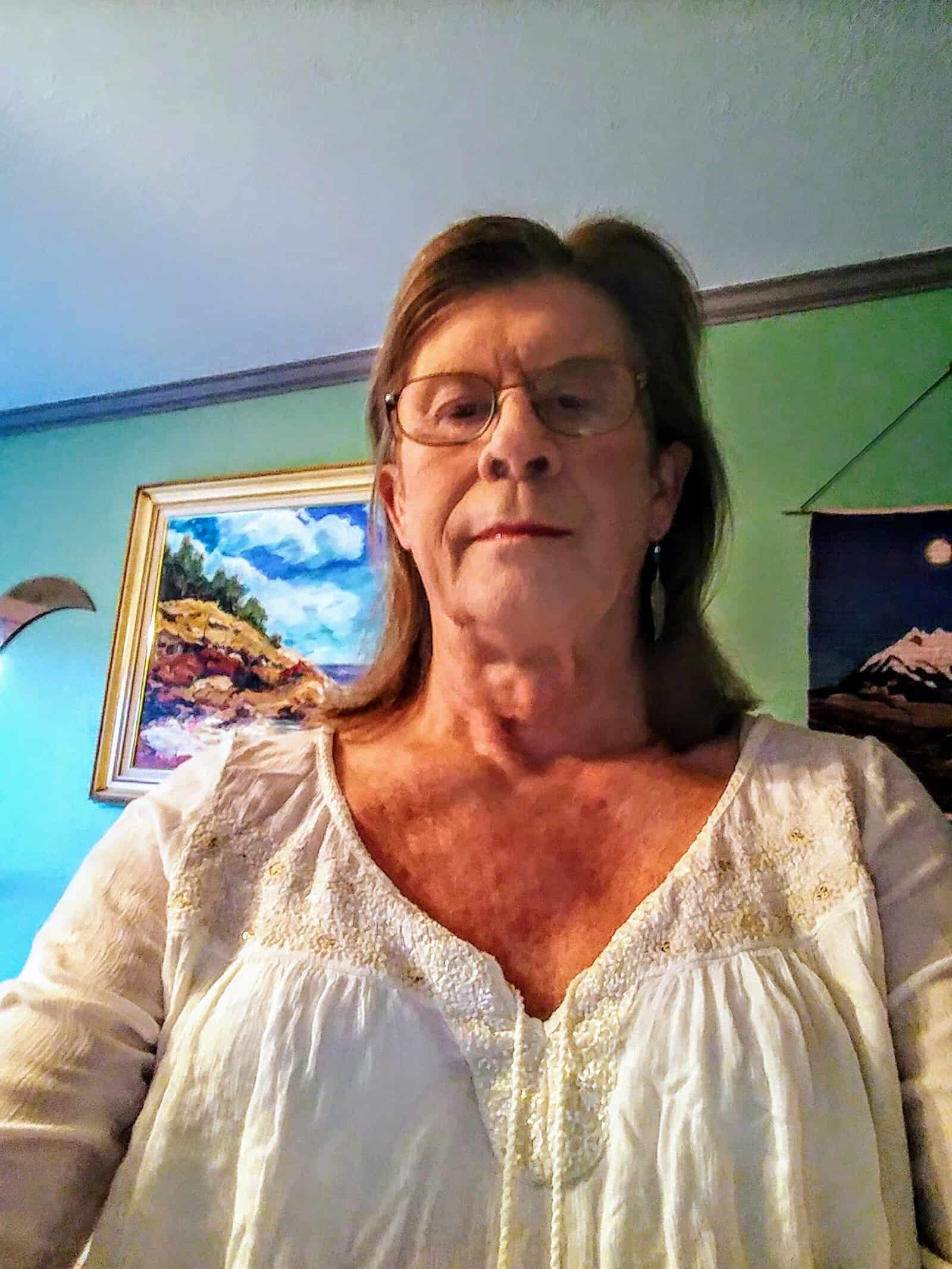 by
jodi
in
The nicest of my tops and a reasonably good, for me, make up job.
---
More by the same author
The following two tabs change content below.
Jodi Quade
Retired professional, 64 yoa. I began life presuming I was simply male which, back then, meant heterosexual. People noticed I had many feminine qualities but there was intense pressure to repress them back in the 1960s and 70s. As I matured I became increasingly aware of my attraction to all things feminine and came to recognize that I was bisexual. occasionally toying with female clothes. My femme side grew slowly and intermittently over the years, but came to prominance in my fifties. As I got more involved in cross dressing, my full female persona began to emerge. Its now become a dominant force in my thoughts, and especially emtions. I remain closeted for the most part, but want to end my uncertainty about the nature of my gender identity, not in order to assign a label to myself, but to have a clearer idea of how I can best lead the remainder of my life and make the decisions that will serve me best as I develop my new retirement lifestyle. I expect that by listening to to, and sharing with, others on similar journeys I can acquire such self-knowledge as well as make friends.