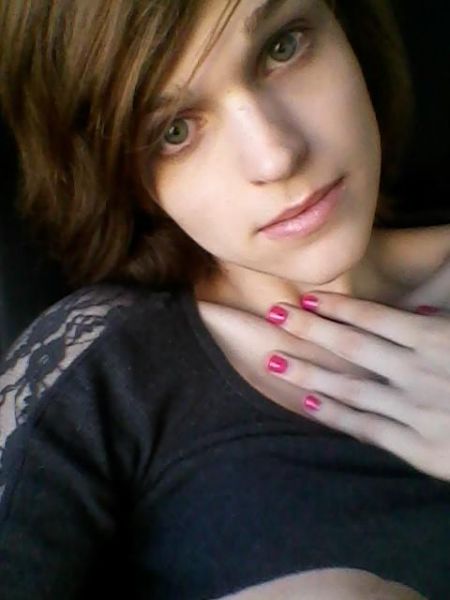 by
xdressingdonna
in
Makeovers and Fantasy Shoots
New top, new lipstick color and nail polish color.
---
More by the same author
The following two tabs change content below. Donna Green
I have been a cross dresser since I was 10. Like most of tgirls, I just love feeling pretty and wearing girl's things and makeup and all. I was 11 when I grew my hair long, and more than a couple of people including my Grandfather and Uncle told my Mom to cut my hair and make me stop wearing girl's tennis shoes and sandals so I would look more like a boy. To my Mom's credit, she said I am just expressing myself and that I was a child who just doesn't fit into a narrow definition of gender. My Mom refused to make me feel bad because I didn't fit a particular gender role. She knew I felt like I was not as smart or as attractive or as funny or as popular as other children. I had self-esteem and emotional issues, but now that I have graduated from high school and have left all the bullies behind I feel much better about myself. No more ugly messages left on my locker, no more hair pulling and no more mean boys or girls yelling and calling me names. I'm so happy I'm in girl mode most of the time now, except I wear androgynous clothes when I'm working or in class. I am taking some courses to get my associates degree. I had been taking Ortho-Novum and Estoven but I have seen an endocrinologist and have started HRT. My breasts are finally getting bigger! Yes! I am 21, ash blond hair, gray eyes, 5'7 and 126 lbs. I have worn my hair in a bob since I was 15 but I am letting it grow out again and now it is below my shoulders. Hugs to all. Donna P.S. The ones who notice the conflict of your essence in your eyes, that hint of maleness in your voice and that you have a female heart are the ones you need to let into your heart.