After my ramblings about my early years, I am continuing on my next stage…Puberty.
As a teenager, I'd outgrown any clothes that I had access to, and I still lived at home. I was a young male with testosterone coursing throughout his body. My friends and activities were very male orientated, and I had started to work fulltime too. Everything I did was quite the norm; working, drinking and chasing girls repeated week in week out. This was in the early 1970's where men were men and being anything other was not a thing to admit.
Dressing and any feelings towards that were in the background as I pursued a career and moved on in life. There was one thing that stayed with me, looking at women's fashions. I also cared how a girl dressed as much as how she looked when selecting a girlfriend. I was definitely a hetero male. There were occasions when my desire to dress got the better of me. Sometimes, I would live with a girlfriend or share houses with a mixed sex group. Due to my work pattern, I would often be alone at home. Knowing that no one would come home, I would indulge myself in dressing and love every moment. I enjoyed these rare times, but when I dressed, I did not have those angelic looks I had as a youngster. I was a bloke in a dress.
Occasionally there was a fancy dress party, and I could then find a reason to go as a female. Usually this was more like a drag queen than real woman. This period of my life lasted over twenty years. I was sometimes living at home or near where I worked. The desire to dress was far in the background and I really didn't give time to any thoughts about my dressing.
When I was in my early thirties, the place I worked had a fancy dress party coming up. Everyone had an idea of what they were going to dress up as, but I wasn't sure. At work there were a group of female co-workers chatting away about the party. I was passing by and joined in. It turned out that they had decided to go as French tarts. They asked what I was going as. I was saying I wasn't sure when out of the blue one of the girls said I should go as a tart! I flushed, and suddenly the rest joined in, and in a blink of an eye they had it all planned; what outfit, and where they would dress me up!
They promised to keep it a secret. Come that night, it was almost a rerun of my beauty pageant event when I was teenager. These girls had really gone to town on the outfit. Short skirt, boots, blouse top, and a beret! Then they did my hair and makeup. When finished, I didn't recognize myself, only seeing a woman standing there. At first, no one at the party recognized me, and it all went down well. After the event, I had a few comments, but no one ever suggested that I was over enjoying myself in female-mode. Deep down, I really was.
I stayed in mode all night and went home dressed. I sat at home, and all the emotions came back. I could look good as a woman. Suddenly, all the desires flooded back. I knew then that this was the continuation of my quest. A lot ran through my mind as to the how, but the main question … "Where will it go?"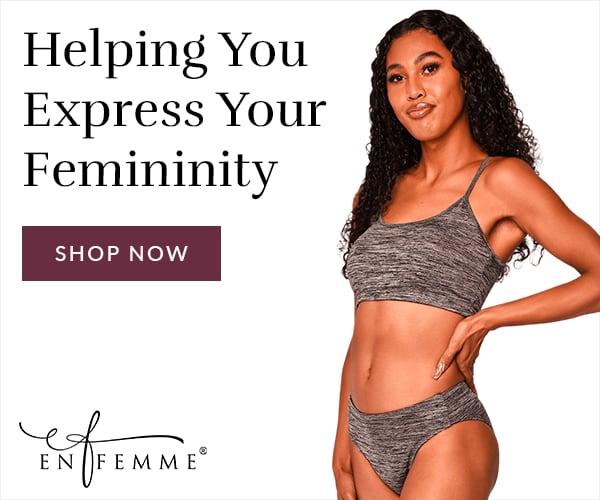 More Articles by Angela Booth
View all articles by Angela Booth
The following two tabs change content below.
Angela Booth
The desire to wear womens clothes started at a young age and never left me. It started in secret with my sisters clothes and, on occasion for fancy dress or a beauty show. I won twice dressed as a girl. I dressed in secret for years and then in my middle years circumstances allowed me to open out to family, friends and neighbours. With that I was going out regularly and blending in as a woman about town. I began dressing more and more and when I retired I applied and got a job as Angela in paid employment and have been working ever since in a couple of jobs. I see myself as an ordinary person and also a very fortunate one to be accepted as I have been.
Latest posts by Angela Booth (see all)
Tags:
encouragement
personal journey
public interaction