**Disclaimer: Crossdresser Heaven and Transgender Heaven do not endorse recommendations made by its members. This is posted and shared as information only and should be considered carefully. You should always consult with medical professionals when dealing with the potential side effects of prescription or alternative medications, including holistic practices and self-prescribed usage of herbal remedies.
Big breasts in a bottle?
If you haven't heard the news about Pueraria Mirifica as a breast growth product; you have now! I have researched it extensively and found some startling info, even some things I didn't know; I am a user of this product.
Pueraria Candollei var. Mirifica (White Kwao Krua) is a highly estrogenic herb (main bio active, Deoxymiroestrol, being more potent than the hormone estrogen itself when in its presence (estrogen) which is used as herbal estrogen replacement therapy. It appears effective in that Pueraria Mirifica serves as a natural breast enhancer. There are however some "need to knows" you should understand before you consider this product intended for CIS women.
One study, recently undertaken, is being conducted for cancer research of PM. It appears promising for ALL girls. The main use of Pueraria Mirifica to women is its natural contents – phytoestrogens which can be used to replace pharmaceutical estrodiol, and boost the estrogen production of the body. This enables the estrogen receptors of the body to react and to fully take-in biological estrogen's effect in a female's body.
NOTE: Do not mistake Pueraria Mirifica for Pueraria Lobata which is used by college kids for hangover relief. It is what's commonly responsible for excessive dosage ingestion of P.M. "And No, I do not know if P.L. actually works on hangovers."
For CIS women, it is used in treating PMS associated with symptoms of menopause in females. It was originally discovered over 400 years ago in Thailand. When ingested by women it relieved menopausal symptoms. With further usage and gradual dosage increments it yielded skin, hair, and nail enhancement in both men and women. There were also noted increases in breast firmness and size in women.
Some of this info is in the clinical trial (Hyperlink Enclosed in summary) can sound confusing being written for physicians. But even I received enough information to reach some eye opening results.
Examining some of the claims and myths
PM will grow my breasts even though I am not doing HRT.
Sadly no, you girls who have used PM and saw results are simply experiencing one of its other unique abilities to move fat (remember this, as it will be explained later.) Males actually use it in Thailand to enhance skin appearance and hair retention/growth without breast growth. How it works is that it amplifies existing or present estrogen (Estrodiol in our body.)
This root has recently been found to help a rare female disorder. When their body creates an excessive amount of estrogen, P.M. is known to help regulate the females' biologically produced estrogen. (follow lower hyperlink.)
How much do I take? Will doing more benefit me since it's natural?
OK girls. When I requested guidelines from admin and editors for critiquing this product, the rules were short, sweet, strict, and necessary. The information from the site where I gathered this information is to be used as reference only. Please be careful.
I can speak to experience and current use of this product that the dosage of one 500 Mg capsule twice a day as directed "is too much" for us MTFs. We are not females and your bottle does not specify dosage for Transgender males. Its recommendation is for C.I.S. females seeking the benefits of the product. When tested, only 10 to 200 mg dosage of PM was used. You need to have significant breast growth already for this to benefit you. Remember it states enhancement, meaning change of existing. The word growth is used after the word enhancement—a very shrewd use of wording for marketing. It simply cannot grow something from nothing because its job is to open your estrogen receptors so the estrodiol prescribed by your doctor works better.
Estrogen, (when referred to as a whole) has four components in it that only C.I.S. females have. The four naturally occurring estrogens in women are estrone, estradiol, estriol, and estetrol.
NOTE: There is actually a fifth and dangerous estrogen called "Xenoestrogen" produced when we ingest progesterone and wash our clothes with cheap laundry detergent, or use Pf-Cs in our daily lives. We as MTFs are working towards altering our bodies with one of the four. This is why more studies need to be done to guide Transgender individuals in a safer manner. Since the only studies I located are for C.I.S. women, we males are using this, as well as other hormonal products, on a proverbial whim.
How does it do what it does?
A trick question. You girls who have used this product are feeling angry at me and probably think I'm full of (you know what) due to usage of PM and breast growth without HRT usage, right? You're being fooled by the unique ability it has to move or transfer existing fat. It's true girls and I witnessed it firsthand with MY bad news as I saw the results of my second mammogram. This is what compelled me to write this article.
Pros and Cons
Pros: It supports in the natural beautification of the skin, nail, and hair. Pueraria Mirifica also aids in the natural production of collagen in the body enabling skin cells to reproduce effectively giving you a younger and glowing skin.
It increases your libido.
It also transfers fat when proper diet and exercise are practiced regularly. It assists in gaining an hourglass shape by enabling the estrogen receptors of the body to react and to fully absorb the estrodiol, thereby affecting our bodies and changing us. As a result of continuous use of Pueraria Mirifica, the bust grew rounder and firmer, and it promotes hip development.
Cons: Nausea, insomnia, and headache may occur within those just starting to take Pueraria Mirifica and have induced a high dosage. It is always recommended to always start off with a lower dosage to allow your body to have a stable reaction to Pueraria Mirifica.
Excessive Pueraria Mirifica in the body can lead to loss of appetite for sex. Contrary to its benefit, which is increasing your libido, an overdose of PM can cause fatigue, tiredness, as well as causing you to lose your will to engage in a sexual activity.
Pueraria Mirifica aids in increasing the production of hormone-producing estrogen. Overuse of the herb can make your bowel movements unstable, leading to diarrhea or vomiting. Damage to estrogen receptors is a common hindering to your development, ( CIS or Transgender.)
Undesired weight gain is common when improper diet and excessive dosing practices are used.
Summary: I can find only one clinical trial that has been done on this product by a non-bias facility. All others toss a couple of (no brainier) warnings and then praise it as a miracle wonder.
It is predominately written for female usage. It is both thorough and informative, but again, most of the summaries and definitions are written medical jargon that only a professional could interpret. It is impossible for us girls to understand all of its contents, but most of it is basic common sense.                   
 Transgender individuals need to slow down and realize these products that we are ingesting can be life-changing in both realms—good and bad. We are targets of opportunity for 3rd party merchants to prey on us as they only crush the dream we have wanted most of our lives for profit's sake. They depend on anxious and hasty behavior. They are even willing to word their products anyway needed, hiding realities and truths, even using microscopic print and marketing ploys.
I actually found out about the previously discussed Xenoestrogen, (Pronounced Zeno) by reading the info sheet folded up to the size of a business card and taped to a progesterone oil a fellow T-girl recently purchased. The print was so small it took two magnifiers in series to read it.
Please read and research any information contained in product packaging no matter how small the print and/or research all products before purchasing. Take advantage of us older girls and use the simple but effective "Ask and Answer" technique on chat at least.
Most of all: BE CAREFUL!
                   HUGGZ Tiana Tracy 
Data acquisition from: https://www.ncbi.nlm.nih.gov/pmc/articles/PMC5127102/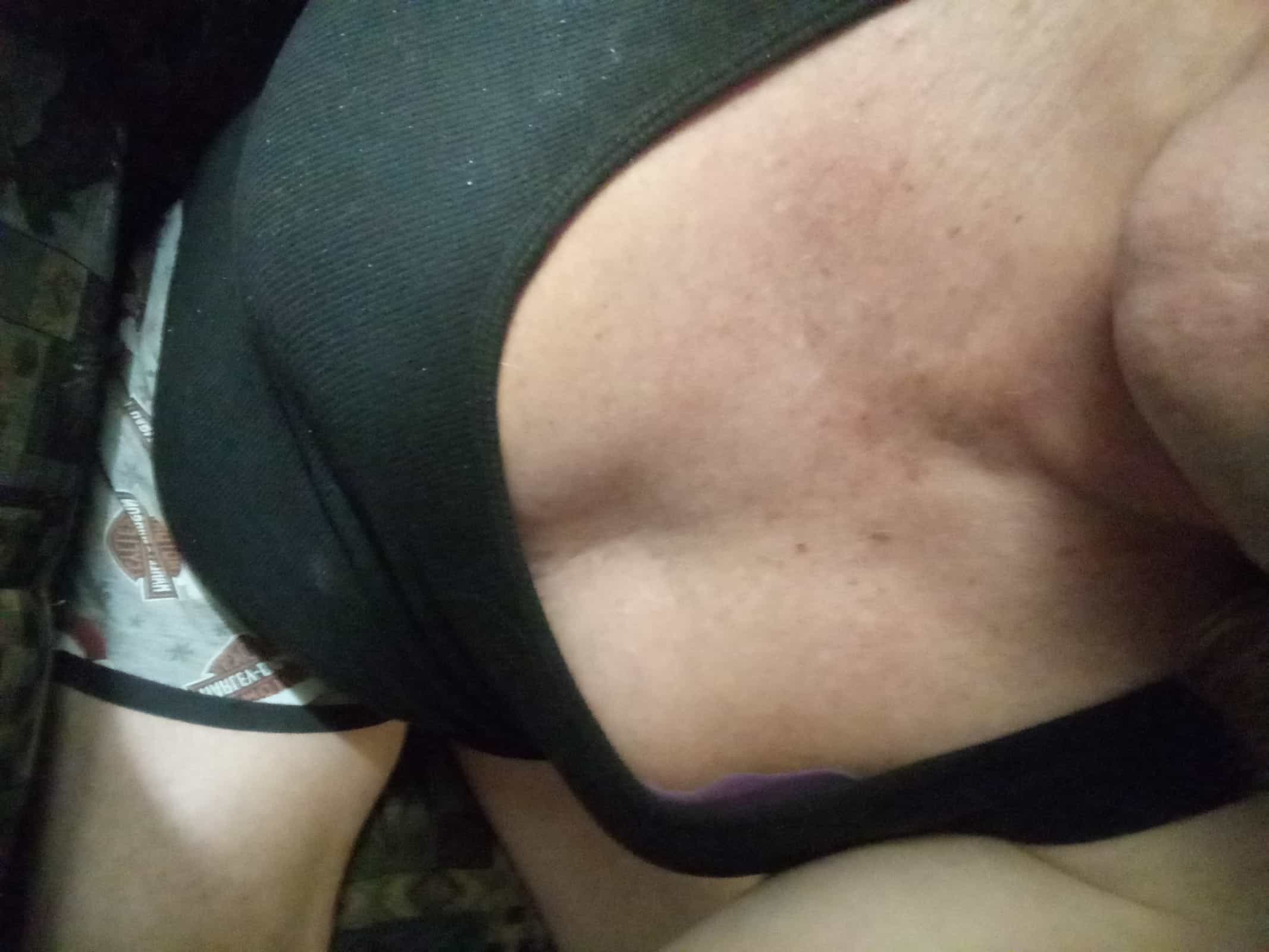 Personal snapshot
The following two tabs change content below.
Tia
I found out late in life that I was born an intersex person. Because the world was a very different place when I was born my parents made me all male. I knew something was't right from the first time I was intimate but couldn't put a finger on it . Now I am developing / changing and even though I didn't conscientiously think about it my body is changing whether or not I want to. I have never been in any closet after finding out the information about my birth. I simply relayed it. Those who stayed in my life are few. This is one of the coolest things I have ever experienced. 13 months in I have Tanner 3 development happening with my breasts ("B/C") and something is changing down below deep inside me. It feels right in a way I cannot explain. I am to under-go surgery early next year. #Snoopy Dance I am a gifted person. I have 2 degrees and certifications in various trades. I am a pilot in recreational aircraft, a musician of 40-some years. (All Guitars). I am a meek and quiet person, a good listener and though I try to be a good friend, the people around me are adamant about trying to get me to remove my heart from my sleeve. I remain laid back and optimistic the're good people out there. I am LQQKing for a niche to fit in. The LGBT organization in my area is nothing more than a meat market for horny humans with a street-corner hierarchy. I hope the individuals here are different Xs Tia
Tags:
appearance
information
self-care