My transitioning journey
I will be 73 in May 2021. Reflecting on my long journey, I still recall vivid memories of my childhood, of my yearnings to become a beautiful female.
Reflections of hiding in a closet
I will be 73 in May 2021. Reflecting on my long journey, I still recall vivid memories of my childhood, of my yearnings to become a beautiful female. Back in the 50s, when I was 6 or 7 and nobody was home, I used to sneak into my Aunt's room to wear her strap sandals, feeling an intense femininity as I stepped into them. When I was a young teenager in the early 60s and nobody was home, I tried on my Mom's underwear, silk stockings and shoes. The dreamy caress of silk on my body was surreal. Once, I even wore my Mom's bra under my clothes to go to church on Sunday and prayed to become a woman. In Junior school, I was drawn to a boy by his femininity, seeing myself in him and wanting to hold his hand. Other boys would make fun of him, calling him a queer, that scared me away.
As I grew up, I was especially fascinated by stiletto high heels, but not the platform type. My rich uncle used to take us in private cabs to go to the beach on the weekends. There was this lady driver who had a pair of black pumps with stiletto heels, which she kept under the car seat. I so wanted to touch them and wear them but dared not. My stern father sitting next to me would frown upon such tendencies.
Family and peer pressure persisted in the ultra conservative society in the 50s, 60s and 70s that drove me to hide my feelings and yearnings. It's effect made me feel so couped up in my shell. I felt so helpless.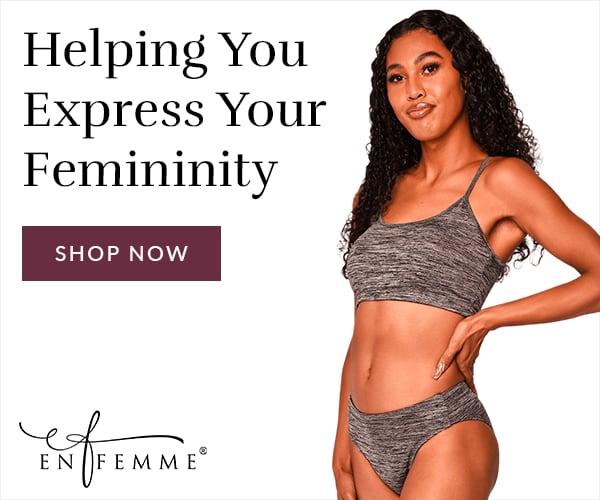 Even after marriage and starting a family in 1971, I used to keep my ex-wife's torn stockings that she wanted to throw away, wearing them under my pyjamas to go to sleep at night. I secretly bought some high heel pumps to wear when nobody was home. Once, she helped me put on make-up at my request; I was thrilled when I looked into the mirror. Somehow and to my disappointment, this was never repeated again. I put on some of her perfume before going to work, where I would overhear whispers behind my back, so I stopped. I was distracted by and looked longingly at the sexy high heels of my colleagues at work. So much peer pressure.
I cannot refute having my share of extra marital affairs, but I believe this was another challenge to my gender identity. I wanted to get close to other females to identify with them. I really wanted to be like them, to be a woman. I remember taking home a cheong-sam dress from one of my mistresses and wearing it under my pyjamas to go to sleep at night. After just over 20 years together, I separated from my wife in 1992, eventually becoming divorced.
Immediately after my separation, I started a relationship with my girlfriend that lasted for 27 years. I must admit we were very happy together because she dressed up in sexy outfits and high heels to please me, but I still had these suppressed urges of femininity. I admired her sexy body and wanted so much to be like her, to be a woman. I still kept a small collection of high heels, and would wear them to sleep at night, or even on some occasions when we made love.
Subtle leanings towards transitioning
My girlfriend and I used to go shopping in Buffalo shopping malls when the Canadian dollar was stronger than now. During one visit in 2005, I got my ears pierced so that I could start wearing earrings. I took a pair of her earrings to wear every night, telling her I did not want the pierced holes in my ears to close up. I still have those special earrings which gave me so much comfort that I still continue to wear them to go to sleep at night.
Whenever we travelled to go shopping in the States or to go on Caribbean and Mediterranean cruises or to Hong Kong, I would bring along a pair of her open high heel sandals to wear to go to sleep at night.
We took up ballroom dancing in 1995 and would go dancing every Friday and Saturday evenings. The dance clubs had Halloween Masquerade Balls every year. In 2017, a man dressed up as a woman at the Halloween Masquerade Ball; he did not look very feminine and it was clear that he was a man, but he won one of the top prizes. I said to myself, I could do better than that and told our dance friends that I would dress up as a lady at the next Ball.
It was time for the 2018 Ball,  I went dressed as a tall slim sexy old lady. I wore my girlfriend's evening gown, corset, panty and bra with high heels from my collection, topped with a cheap silver wig and Masquerade mask. Sadly, I did not win a prize as the judges did not realize I was a man, I was too convincing as a woman. The Manager noticed that I was a Transgender woman and awarded me a consolation prize. My girlfriend did not like me dressed as a woman, I felt some relationship pressure.
I had grown my hair long and dressed again as a woman to go to the 2019 Ball. This time my daughter, who used to work in a beauty salon, helped me with professional make-up and hairstyle. I had acquired my own evening gowns by this time. I bought silicone breast inserts and bras with pockets for the inserts. Being one of the most beautiful women at the Ball, this time I won third prize. My dance friends were elated with my win. Once again, my girlfriend was unhappy with me being dressed as a woman, I could sense her disapproval and resentment.
Over the past few years, she pointed out that the bags under my eyes were getting more and more pronounced. In January 2019, I decided to have surgery to remove them. She also criticized my facial wrinkles, prompting me to start using morning and night facial and eye cream moisturizers for women 55+. I now have softer facial skin and less noticeable wrinkles.
I started going for Laser treatments in the spring of 2019 for body hair and Electrolysis treatments for facial lip and chin hair. I was afraid to tell my girlfriend about this. However, I am now almost rid of all body hair and may need some maintenance and a clean up once in a while. As for the white facial lip and chin hair, they can only be removed by electrolysis, which is time-consuming and an expensive procedure. 68 hours of treatment so far, I may need another 100 hours or more.
Final coming out
With so much time to myself during COVID-19, I finally did some soul searching during last Summer. Already 72, but in excellent health, lean and fit at 5'8" and at 139lbs, I wondered how many more years I have left in my twilight years, perhaps 10 to 15 years, more if I am lucky. It was now or never; I told my family doctor I wanted to start on female hormone treatment. He was stunned by my request, never encountering this before he tried to talk me out of it, citing the dangers to my physical health. Such a negative response.
For years, my girlfriend and I did not live together. She would sleep over at my condo on the weekends, in order to go dinner and dancing in Scarborough, not too far from my condo. I did not know how to tell her or my family of my coming out. I sat down one evening and spent hours trying to find the right words to describe what I needed to do. After several edits, I finally sent an email about my coming out to my girlfriend, my children, their families and my sister.
It felt as if a ton of bricks had been lifted from my shoulders. I had finally come out! Then came the dreaded anticipation of their reaction. I was so relieved and thankful when they all accepted me, gave me their moral support and encouragement. That was a very critical and vitally important stage for me to have reached.
My closet for hiding finally disappeared. I could finally dress up 24/7 and live life as a beautiful old lady. My closets are now filled with a huge wardrobe of beautiful women clothing.
More Articles by Jue Meili Olaes
View all articles by Jue Meili Olaes
The following two tabs change content below.
Jue Meili Olaes
I am a 73 year old Transgender woman, healthy lean and fit at 5'8" and 137lbs. Took 6 decades of long lonely struggle hidden in a shell before blossoming and coming out, just like a beautiful natural pearl for the world to admire and appreciate. This inspired my new name Jue Meili, pronounced Gee May!ee, meaning Pearl Beautiful. A ton of weight was lifted off my shoulders when my family, relatives, loved ones and good friends welcomed my coming out during COVID-19, and gave me moral support and encouragement. As for others who did not want to continue our friendship, I wish them well. My girlfriend of 27 years left me because she could not see herself in a lesbian type of relationship. She belongs to the old traditional Chinese culture. I don't feel sad, because I understand her, and don't want to be in a strained relationship. I can always relive the happy memories we shared before. I love ballroom dancing and badminton competition for seniors. Although I am only at intermediate level, I have been teaching Ballroom Dancing to beginners for 2 years, teaching Social Foxtrot, Waltz, Rhumba, Cha Cha, Jive, Merengue and Argentine Tango. After the course, the Community Centre pays me 68% of the monies collected, and I use this to buy a bank money order to give to a charity to pay it forward and make this a better world for everyone. I have been living full time as a woman since COVID-19, and started on female hormones treatment in March 2021. After 1 year of hormones, I may consider breast augmentation surgery, then voice feminization surgery, and finally bottom surgery. I really miss dancing and want to find women dance partners to get ready to go dancing when they re-open. I have started playing badminton again, and happily as a woman.
Latest posts by Jue Meili Olaes (see all)
Tags:
coming out
feelings
transition