Overcoming some of the insecurities of being transgender
The whole concept of Passing is just one of the issues that we are likely to confront at some point on our journey. Learning to be comfortable enough to break through that mind barrier and to be able to venture outside of our home and sanctuary, irrespectively whether we are at the beginning of our journey or not.
I understand and sympathise with anyone who is, or has gone through this, but think it is a process that we need to go through and empower ourselves to go beyond that point with a higher degree of awareness and confidence. While I fully subscribe to that, I also feel that the idea of Passing is a mindset where if we get it right, we give ourselves permission to be who we want, if we fail to see how we can trap ourselves by our thinking, it could hold us back by redefining who we believe we can be.
The feeling of needing to Pass is a result of conditioned thinking that we adopt unwittingly and unconsciously through what we refer to as social pressure and the 'norm'. But those concepts and ways of looking at the world, are simply the beliefs of others, who do not have to deal with the displacement that we need to manage and resolve, just to have a basic simple and happy life.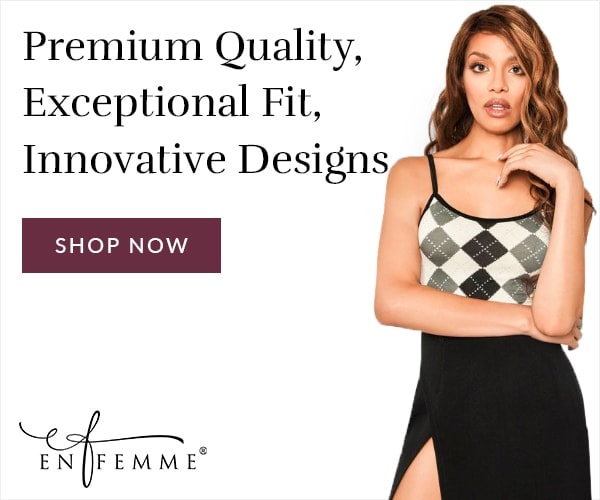 Feed your thinking
We have the right to live by our beliefs as much as those who wish to impose theirs onto us; their objective being that we comply with their views, allowing them to keep 'their world' intact and with no reason to question any of their own thinking, assuming that we are the ones that need to reassess our own place in this world. And there lies the root of that problem!
Perhaps the need to Pass is a confidence trick that we willingly go along with, where we convince ourselves that we do look good enough to Pass. Or is it, that we need to feel good enough to Pass?  So, is this about our own beliefs then? Well, maybe it is and perhaps that is more the key to being happy with who you are. When we are able to meet our self-imposed criteria in Passing that we have created for ourselves and / or learn to accept and be absolutely comfortable with who we are, is when we can feel that we have accomplished our goal in Passing successfully.
Rays of sunshine
I understand fully the desire to look as feminine as we can and it is something that I am conscious of about myself. The reality of my progress has been that, the longer I have lived my true self, the less I am concerned about what people think of me and don't feel the need to wear makeup if I go out. I have grown into being Sophie in such a way, that I know that if someone can't see me as a woman and considers me to be somewhat masculine, I really don't care what they think; it's simply their belief and not mine. I know exactly who I am and don't need confirmation from anyone to establish that.
What I wish to present here is suggesting a way of looking at how we feel and believe about ourselves but with absolute honesty, because the only one we will fool will be our self if not! What we wear does not make us a different person; it can make us feel pretty, happy, confident and lift our spirits, but we remain the same person with the same mind and thoughts. There it goes, arriving back at our thoughts again!
Stepping into the garden to think
For a moment, I ask you to think of your mind like your precious flower or vegetable garden. One where you carefully plants seeds, care and nurture them with regular attention, watering them when needed to ensure they sprout and grow into healthy plants, feeding them as they grow to create the best possible examples we can create. A seedling grows into a small plant and ready to be placed in your garden and out into the forces of nature. Our lives can be compared so easily to that, from a new born, infant, young child, teenager and then adult when we deal with the 'forces of nature'. Created by our parents, being taken care of until we can face life on our own merits. Our mind 'garden' is where most of what we perceive as obstacles can be created by our own thoughts. Our garden is the place that is one of the more important areas of ourselves that we need to devote time, to allow us to enjoy the splendor, when the flowers bloom and fruit and vegetables are ripe for the picking. The summer of our lives is when we have weeded, watered and nourished our tender seedlings to become the magnificent and most colorful, perfumed and delicious things of pure beauty in nature and become ourselves in true color and glory.
Learn to think of yourself as one of those seedlings, care and look after yourself with tender love and passion on a regular and methodical basis, knowing that in only a matter of time your efforts will be rewarded by the powers of nature and deliver you to the summer garden of your life.
More Articles by SophieFR
View all articles by SophieFR
The following two tabs change content below.
SophieFR
Born in London, England and a life long journey incorporating two marriages and a long relationship that eventually brought me to France. My two children and all of my family are fine with my choice to finally be the person I have always been. I am a creative, artistic soul who loves good food,cooking and real friends. Will I ever fall in love, will someone fall in love with me and does it matter? I have the love of my family and some very good friends in my life
Tags:
beliefs
passing
transgender