Over the years I have had so many opportunities to accept my true self and begin a life of being the woman I so much want, but I denied and shamed myself my entire life. I left my family home at 19 years old to begin my adult life. I had no one to care for but myself. I shared a two bedroom apartment with a childhood friend and it was great; he was gone most of the week days, and that allowed me time to explore my feminine feelings by shopping for make up, clothes, shoes, etc. I was so happy; I loved the way I looked. I would go out at night dressed to night clubs to meet other girls like me. I got to experience men flirting with me.
But I really did not understand that this was the time to begin my real life as a young trans woman. I had it all. The looks, a little money, the time, and I was in a city where there were many trans women. The women were not accepted as they are now, but I could have roomed with another girl and begun my life.
Then something happened. I saw a childhood friend at the night club, but he did not recognize me; he was flirting with another young man. I found out he was gay and that the stories about him had traveled throughout the neighborhood. It was sad to watch and hear, and after I heard about his troubles I immediately took all my female clothing, makeup, and shoes, and threw them away in some filthy restaurant dumpster. My first big adult denial and shame.
I went and got a hair cut and began my adult life as a young man. I dated a few woman, and actually really enjoyed my self. I always dated woman that were cute and stylish, and I would wear their clothes when they were out or when they were asleep. I was fortunate to have a male body that was shorter than most men and a slight build. One of the woman that I dated called me her little hunk. Her clothes fit me perfectly. But I ended my relationship with her when she told me she dated a man that liked to wear women's panties and she thought it was really weird. This knowing the whole time I was wearing hers.
At some point I got an opportunity to move to California, and I got an apartment just outside of San Francisco. Here was my second opportunity. I began to build my feminine life again. I went out in my male attire exploring places I could go where I could feel safe and be with other girls like me. Initially I could only find gay bars….a lot of gay bars. Places for men who like men. They were all so tall and handsome, well dressed. Too bad I was not attracted to them. Now I had to figure out what I wanted; it was all here. I was single making good money, with no baggage in a city that accepted any life style. I found a small night spot for trans people, both men and women, and I dated a few transwomen. I just felt more comfortable with transwomen.
I dated one that I told I wanted to dress and look pretty. She thought it was fun at first and told me not to look too much like a woman as it turned her off. There I was in a city that accepted any one, any life style, but everyone seemed to want a man. Straight women wanted men. Gay men wanted men. Transwomen wanted men. I was a transwoman that wanted a woman. But if I went as a man I had no problem connecting with someone. Apparently there was a shortage of real men. They were in high demand.
I finally found a woman who was a lesbian; she was pretty and she like me dressed as a woman. She was an electrician and she was looking for a wife to take care of her. And this started me questioning myself again. It didn't work out, even though I seemed to have it all again and yet I let it go. I went into denial; hated and was ashamed of myself.
Soon after that I moved to LA. Found a two bedroom apartment that was available for 10 months and I started again living a man's life dating women. One woman I dated sensed something was wrong, and asked me why was I afraid to commit. I so much wanted to tell her. She was so nice, but she wanted a man. I was a woman pretending to be a man. Still, it made me sad to let her go, but I could not deny the woman in me. At that time I started to fill the spare bed room with my feminine clothing. It was easy living in LA. Cute clothing everywhere and everything you wanted was available at a small cost. Again, no real baggage, and plenty of money living in Marina Del Rey, in a two bedroom apartment, alone and single, going out to trans bars dressed. I was in heaven.
But I never again found a woman that would accept who I was. I met a lot of trans women from Mexico and the Middle East. With some I dated I had the best time; we would share stories and other things. That was the last opportunity before I started collecting real baggage. It was people – children, a wife, in-laws, family, work friends; all as a pretend man. Oh, what have I done. So many times I had an opportunity to begin my life. And I just threw it away. I took it for granted.
Now I have to be very real. My decisions about finally dealing with my gender will have a direct impact on my children and their grandparents. I have acquired a lot of baggage; and not the throw away kind. I have a very loving wife that knows, but is waiting to see what I am going to do. Three lovely grandchildren that do not have any father in their lives. They will have to be supported. They have enough confusion. And I need to earn some type of a wage. My pension and savings are enough to carry my wife and me, but not for everyone. They did not ask for their life as I did not ask for a male body. But I have had to deal with it my whole life. And in my way have learned how to deal with it. But I have acquired too much baggage to transition right now.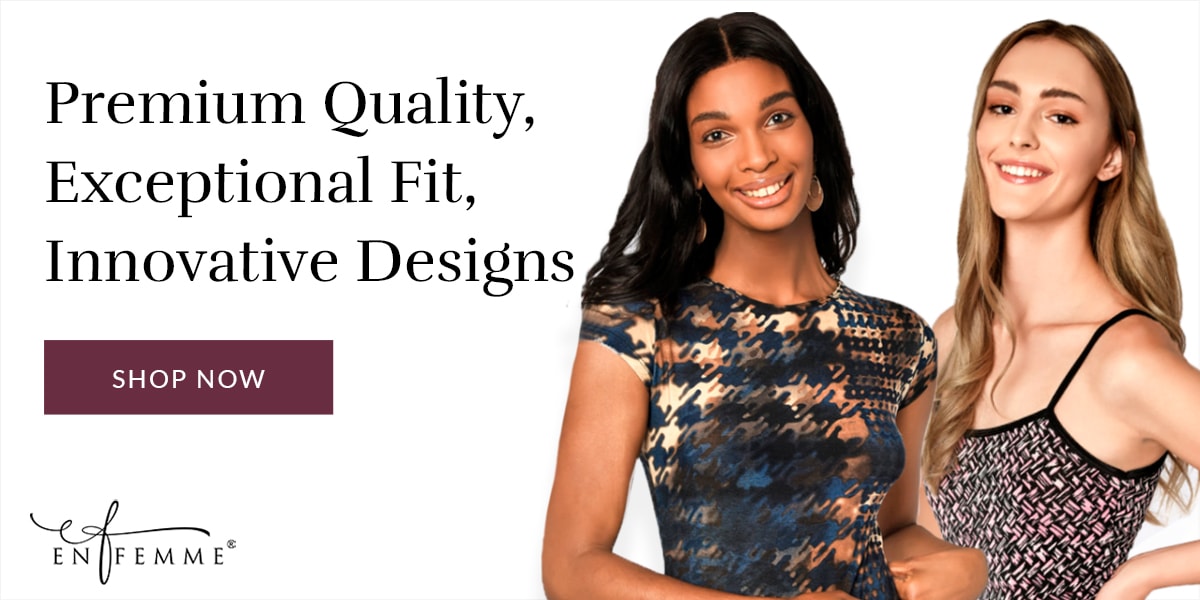 More Articles by Stephanie Kennedy
View all articles by Stephanie Kennedy
The following two tabs change content below.
Stephanie Kennedy
I am 65 years old. I am a transgender woman. I am not really happy to finally admit it to my self or others. In the past year I have been on a intense quest to help me figure out WHY I have had and now more so, such intense feelings to act, dress, and one day maybe be accepted as the person I believe I truly am. I understand now that something went wrong My brain think I am female. I know the testosterone that is being pumped into my bloodstream daily keeps my male body intact and keeps it looking male. My mind does not change It wants to see a female image I am not sure now what to do. The procces of changing this body is more than i anticipated both financial and socially. I accept I will never be considered a cis female that is my reality. I think now being a transgendered woman is acceptable to me right now. I was not born with the body my brain accepts. Should I continue to hide my true identity only to get small glimpses and brief images of a male in female clothing which I do not like at all, the clothing I like ,the male body needs some work a lot of work. Should I press forward to slowly transform that body to something more pleasant and feminate. I have spent a life time hiding. and hoping. this feeling would just go away It is so hard to look in the mirror and see the reflection of a male body. Trying to disguise it with clothing and make up does not do it anymore. My wish is for those younger people who are dealing with their gender identity get the help they will need and deal with it .It does not go away it justs gets worse. I know it is up to me. It does not seem very fair that I have to deal with the very basics of my life now. My Gender. A woman that has traveled and lived in a male body for a life time
Latest posts by Stephanie Kennedy (see all)
Tags:
appearance