I ask you to read this as my expression of how I see things now, not as an attempt to tell anyone else how to live their own life. In a world that appears to be in chaos on so many levels, it feels naturally prudent to suggest that we should exercise care and attention to the reality of what this journey can involve.
So much of how we live in this world has shifted in ways I could not have imagined 5-10 years ago. Not all on a personal level, and it perhaps has more to do with what I see happening in the world at large.
My perception of the early days of pursuing my full transition, including the removal of that symbolic and dis-satisfactory part of my anatomy, to believing that it would finally allow me to be happy with myself, was a process that became a mission. One that was my main focus on living my future and finding happiness. I had wished this to be a reality for so long in my life. Why wouldn't I feel like that?
The one issue, when something attains such a high status of importance in our minds, is can we become "blind" to certain things that deserve our attention. In all fairness here, I wish to stress just how much has changed in the transgender world since that time which brings me to put this into words and share it today. Also, knowing that there might be some backlash from readers who may not agree, or see my point.
After learning I would qualify for surgery at no financial cost to myself in France, it still took time to come to terms with the pending reality of such an outcome. A dream come true. Was it possible?
My age was a major factor, along with the fact that I had heart bypass surgery in 2006. In time, I grew more comfortable with the idea of surgery and the risks involved; it eventually became my mission. The issue is the possibility of losing a sense of objective reality. Not being able to distance myself from the mission that blindly pushed me on. As a result, I decided that if I should die in the process of finally becoming my true self and being happy, so be it! I was willing to die trying; that was the level of my commitment.
Four years of working my way through the system in a country I wasn't born in. Finding where to go was a major task, to be quickly followed by interviews, psychological and psychiatric tests, health checks, and consultations. It took a five-hour drive and an overnight stay to facilitate the first meeting with a psychiatrist who worked with the top surgeon in France in Lyon. At the second meeting, the surgeon informed me of a four years waiting list for surgery. They suggested I should look at one of the other two other hospitals that practiced the same method, and who were also taught by his team.
Imagine my surprise when I learned my local hospital was one of those! It felt as if things were falling into place on their own and it felt good and as if it were meant to be. Although things moved slowly, it reached a time when I became scheduled for surgery about a month before my 69th birthday in 2021.
Because of the worldwide circumstances and medical restrictions at that moment, I reluctantly declined the surgery! That really took strength to decline something that I had waited for so long to happen. However, I view things in a completely different light today and it is no longer an issue for me.
I will avoid delving into the gender lunacy in the world today and focus on what I see as important for myself and anyone else choosing this life for themselves.
The media tends to present much more about Trans people today compared to several years ago. More so when it's about bad outcomes and regrets from those who have become victims of their own beliefs, and/or from bad treatment and poor or lack of information.
It saddens me to see what some now live with, other than regrets about transition. The cold reality of a lifetime of drug dependency, dilation, and potential medical problems that may require further surgery. It's hard for me now to see that a life of medical dependency for personal fulfillment is the best tradeoff. Being empathetic with younger people discussing their lives and difficulties because they blindly followed their own beliefs, as I almost did, leaves me feeling unsettled.
I am sure that there are equal numbers or more that have not suffered the pain, traumas, or regrets from transition as those that I have come across. All the same, it doesn't sit well with me right now. It makes me feel very grateful not to have put myself at risk and perhaps of the same outcome, especially in respect of my age.
Having declined surgery, I can only see that outcome as a blessing in disguise. I will never know the degree of risk I was prepared to put myself at. I know I did not want to die! Perhaps this indicates my thoughts and emotions during that time, which may have been out of balance. Whereas today, my concept and understanding is clearly from a different perspective. Hindsight exists to show us our path in retrospect, not fill ourselves with remorse. We never make wrong choices, as we believe we are doing the right thing at that moment. This is a path of learning, should we be fully conscious and paying attention.
See my article from 15 January 2021 Committed to transition to learn where my head was just a couple of years ago. I was locked into the idea of surgery for all justifiable reasons, and I was trying to live spiritually. It all appeared so innocent and perfect at that time. The only change has been the time that has passed, allowing me to actually become and live my life as Sophie–without surgical intervention.
Today is a reality of life while writing this article. I have some wonderful friends. A connection with my children that has improved in great ways. Early in 2018, I wrote to my son, whom I have not seen in 13 years, explaining my lifestyle change. The result was a phone call when he said that it must have taken a lot of courage to tell him about my transition. He explained that he wouldn't be able to meet me, which I understood. Something that I could never begrudge him for my own actions.
About a month ago and on my return home, I discovered my son had tried to call me. It had been a very long time since a call, and I was surprised. I quickly sent a message to let him know I was back home, not expecting a rapid reply. Within 30 minutes, he called, and we spoke for 90 minutes. During the call, my emotions surged, and I could not speak for a moment. I bit my lip to keep control. After suggesting that he come to visit me, or I should visit him, it was impossible to stop the tears filling my eyes. Once again, I was at a loss for words.
Shortly, I will pack my suitcase for a flight to London. I have no preconceived notion of what may happen and will simply be happy to see my son once again after so very long. Having said that, I will no doubt have butterflies on arrival.
Since 2006, I have been on prescribed meds, which I have reduced and eliminated overtime, to only taking the minimum necessary. I have modified my diet to include natural sources of minerals and vitamins essential for good health, engaging also in a spiritual practice that helps keep my feet on the ground and my head in a good place. I have a strong sense of self and awareness. In many ways, I feel that I'm the healthiest in my life. I take responsibility for my life and do what I can for others. Being in good health permits me to do many things that I enjoy and love.
I remain happy and content with my life and with my decision to not follow through with surgery back in 2021. I would not be writing the same story today if I had made a different decision, or if indeed I would still be alive today. Make what you will of this article. My intentions are, as always, to share my learning and understanding of this life with others, while knowing that we only learn when we are ready and open to it.
I know fully that my age may lead me to hold certain views on life and being transgender. Quietly beneath the facade of my daily life and inner self, I shall always deal with some aspect of life that will challenge me on this path of learning… until my very last breath.
Featured image: acrylic on canvas, untitled work by Sophie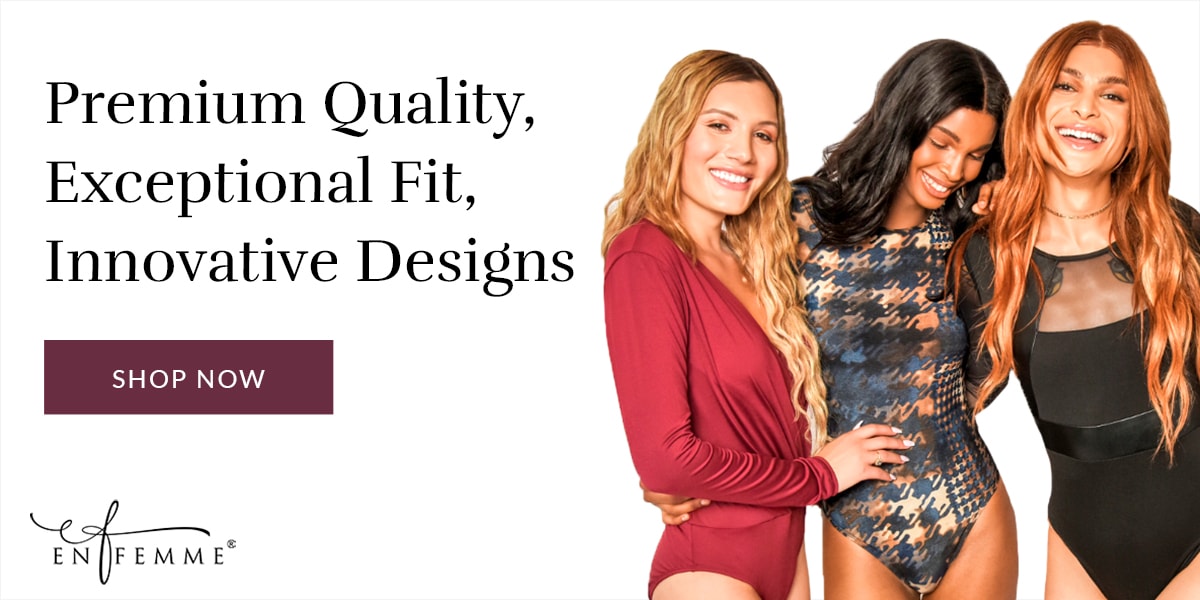 More Articles by SophieFR
View all articles by SophieFR
Tags:
commitment
Transgender surgery
transition