There is one thing that never left my mind even though I had left this site; that was the sadness and difficulties that so many endure on this path.
Life in its simplest form is complex. I hardly feel that I need describe to you the impact this route can have on every aspect of your personal life. Perhaps one of the reasons it stayed with me, was that I too had gone through a great deal of anguish, pain and internalizing throughout my life. Currently there appears to have been a surge in the media regarding Transgender to a point of, dare I say, becoming fashionable! So many others have little or no understanding of what drives us to choose this path. I believe that using the term choose this path may be a key to a lot of the misconception that exists.
And so, the torment begins
Making an educated guess; a considerable proportion of members had their first experience before puberty; signs, feelings or doubts – call it what you wish. Going through life doing what we all know we do and generally not sharing our issues with anyone. And so, the torment begins. I have read many accounts of failed relationships and marriages. Rejection from just about anyone you could think of and all kinds of issues. The need not to feel freakish, alone, seeking acceptance, and so many other social aspects. Can you see why I started this with that question?
I cannot speak on behalf of others, but think that what I am about to say is highly common amongst our community: I never recall making a choice to be how I am! Did you? I was born with these feelings into a gender focused society where you were either a boy or a girl. No other options existed officially or were made aware to me.
But, let us not forget our history, where men wore flamboyant clothes, stockings, donned elaborate wigs and makeup. And they were highly regarded, and men of society and royalty. Ironically, they have since been many of the persecutors. Prostitution is one of the oldest professions, while homosexuals and probably ever other gender variation, existed long before media made it common knowledge of their place in society.
Since 2016, I have been a member of three different websites. On each one, I became an active member and was invited to become part of the admin team. I took on support and editing roles too. The first, although relevant to gender issues, I found a little too unrefined for my liking. It wasn't long before I sought something more appropriate to my need for support. So, the search began again – next stop CDH.
Making sense of it all
Over the past few years in particular, I have read many profiles, forums, articles and comments. Upon my return here, after a two-year break, I am still reading similar stories as previously. That is not a criticism, just an observation. There are those who have found some contentment and have been able to move forward with their lives. However, this site, like many others, continues to attract large numbers. Those in need, looking for answers, emotional support and understanding, a way to make sense of their lives. Being a part of a such a community can provide that and more. I am sure it's why so many remain members and help to build a safe community. I can only praise the existence of CDH and TGH, having experienced membership of both at a point when I was in great need of what they offered to me.
The personal accounts and stories I absorbed over that period stayed with me. Too powerful to allow me to forget. How could I ever forget the same things that created anguish, pain and internalizing in my own life too. I maintained contact with a few from CDH and TGH and confess to visiting the site from time to time out of interest. Perhaps it was the commonality to those I had met on the site and the members I encountered that drew me back. The thoughts of those who were continuing their struggle with life the best they could. I am not sure to be honest, maybe a mixture of them all. So here I am now and happy to a member again.
In France, it was as recent as 2010 that they decided that dysphoria was not an illness to be cured. Consequently, it became an acknowledged condition requiring medical help and treatment. And one I am personally grateful for.
Coming back to my initial question, I don't believe that we make a specific choice to feel the way we do. It's simply the way that we came into this world. Clearly, we may be influenced by our upbringing, parents and society, but we know who we are and how we wish to live. Sometimes, we just need a little kindness, love and understanding to be at one with ourself. That may need to come from yourself too!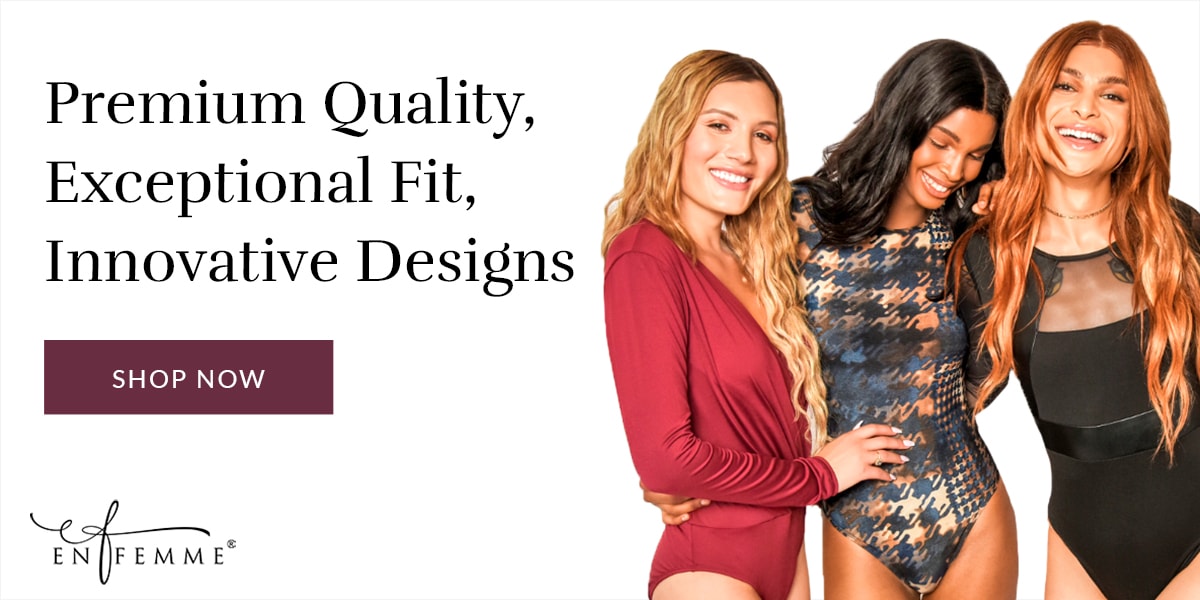 More Articles by SophieFR
View all articles by SophieFR
The following two tabs change content below.
SophieFR
Born in London, England and a life long journey incorporating two marriages and a long relationship that eventually brought me to France. My two children and all of my family are fine with my choice to finally be the person I have always been. I am a creative, artistic soul who loves good food,cooking and real friends. Will I ever fall in love, will someone fall in love with me and does it matter? I have the love of my family and some very good friends in my life