April 10, 2019 at 8:49 am
#33361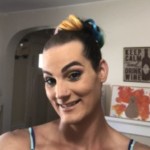 Kirsten C
Participant
FREE
Update…..
as of now I have had conference calls with executive board members at my company and with my health care provider. I have no definite yes or no's at this point, but from the information I have given them, and I think some of my own experience, top surgery will be added into our corporate trans coverage! There is a line in the current Obama aca that states that no surgeries can be excluded from trans care if they are covered under other diagnoses. So case in point for top surgery is cancer. If a cis woman has to have he breasts removed, insurance will cover implants if they are so desired. They are considered medically necessary. So the same must be upheld for a trans patient. This simple idea seems to be enough to change that policy. Another is electrolysis for gcs. If it is  mandated by the surgeon, they must pay to reimburse at least some of the cost. It can be considered part of the procedure even though it's not directly involved.
I am pushing for brow bone, chin and jaw line, tracheal shave, and facial electrolysis as well but those are all much more difficult to convince people of. My angle here is simply anxiety. But I'm not too sure how far that will get me.
Thats all for now. I'll try to keep updating my progress. But at this point I am very happy with everything so far.
1 user thanked author for this post.
Cloe (CC) Webb