Author Archive for: gaysarah1983
It seems we can't find what you're looking for. Perhaps searching can help.
Black Friday Sale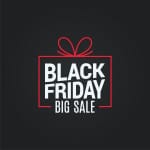 Take advantage of the best deal of the year for the Premier Transgender Heaven Plan with 25% off the Gold Plan.
Get video chat, private and group text chat and the ability to upload 10,000 public and private photos all with an ad-free experience.
Use code FRIDAYGOLD on checkout.
Join Our Community
Meet others in the transgender community, make friends and share your true self with others. Transgender Heaven has a vibrant community, with more than 3,000 members and dozens of daily posts and transgender topics to explore.
Chat, share photos and live your authentic life.
---
Chat Room Now Available for All Members
Ladies and Gentlemen, the chat room is now available for all members.
Recent Posts