August 4, 2018 at 5:25 am
#1299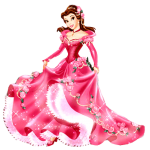 Denise Annexstad
Participant
FREE
Hi. I'm Christina. I live in Edmonton Alberta. I'm hoping to find other trans people that I can get to know. I'm still in the closet, itching to get out… But I have a lot to lose if/when I do.
I understand about being in the closet when doing this stuff, I am double nickel myself and only let a small group of folks know I crossdress. and feel the same that I stand to lose a lot at coming out. well take care. Denise.
3 users thanked author for this post.