August 4, 2018 at 10:34 pm
#2287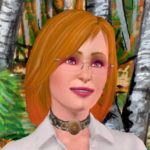 'Eave
Participant
FREE
I've been out for ten years and I don't see any end in sight.
Why does there have to be an end. Life is a journey with a riather final destination. We need to make the most of the journey and the destination will take care of itself. I am just starting HRT but this is just a stop on a journey from when I was a child asking why.
2 users thanked author for this post.

Karen Michaels