July 27, 2018 at 10:15 pm
#784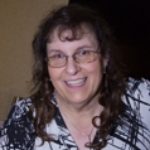 Cindi Berry
Participant
SILVER
Hi Anthony,
I always pre-screen by first  looking at their Website or their professional description. I also look to see if they are involved in and/or support the transgender community (I.E. do they host a public support group).
Asking questions about their professional experience with people dealing with gender dysphoria is perfectly reasonable. Asking about the quantity of clients they have worked with through transition is also reasonable.
I always ask for a complementary or reduced cost initial appointment, I go in with a set of questions and discussion topics since I am interviewing them and I need to determine if a good working relationship is possible.
Ultimately  you must find someone that has your best interest at heart and that you feel comfortable with. You also have to be willing to end a professional relationship if you believe that are not capable or willing to do what is best for you.
Gender dysphoria is essentially a self diagnosis, only you can decide if your spirit and soul are a different gender than what your physical body would indicate. A good Therapist helps you to work out what is going on with you and what your path should be, then support you in that choice.
Finding a Therapist that is transgender can be a big win, as who could better understand what you are working through.  My fist one was a FTM, I was on the waiting list for almost 6 months, it was worth it to me.
-Cindi
4 users thanked author for this post.