August 3, 2018 at 10:05 am
#919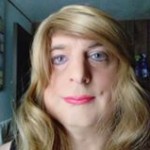 Jaime P.
Participant
FREE
When I forced myself to be honest about who I was, I felt that wearing women's clothes was a start and not a destination.  When I allowed myself to behave naturally, it was in a feminine way.  Before transitioning, I would always have to act like a man.  Now, I never question that anything that I do is not feminine.  Right now, I am on HRT.  I am looking forward to getting surgery.
Also, it is never too late.  I started in my 40's.  There is always a way.  I am in support group where people started transitioning later than I did.  Each one of them are happy that they did.
5 users thanked author for this post.